BLOG: Wrapping Up a Year of Oil Price Predictions
|
Thursday, December 21, 2017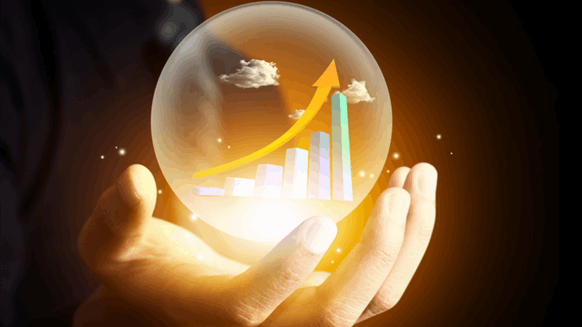 Volatility is the name of the game for oil prices, and in this end-of-year wrap-up, Rigzone shows the ups and downs that were present in this year's predictions.
Predicting the price of crude oil has always been an interest of energy analysts, but perhaps it's garnered even more appeal in the aftermath of the industry downturn. Long gone are the days of $100 Brent – most would agree with that – but what about $60 oil … $70 oil … $80 oil?
In true end-of-the-year fashion, Rigzone looks back at some (of the many) oil predictions of 2017.
Let's start things off at the most appropriate time to make oil predictions – the end of the year. In late 2016, a panel of energy experts weighed in on what they thought oil prices would do in 2017. The hope was that the industry would see Brent crude at $65 per barrel.
Foreshadow much?
A more bearish prediction came in late January from a research study by energy advisor DNV GL. A survey of senior oil and gas professionals forecasted oil to hit $58 per barrel by the end of 2017.
Wait, it gets better.
In May, a survey by Wood Mackenzie of almost 200 industry professionals revealed that they believed oil prices would go no higher than $60 in 2017.
But on June 7, there were options to buy 10 million barrels of Brent crude for $80 per barrel in December. Wow – someone thought we'd see $80 oil in 2017!
And then just a month later, a report from Barron's, which cites research from a Citigroup senior energy analyst, said crude prices could reach $60 per barrel thanks to increased oil demand and less supply from OPEC.
Conversely, at the same time, Goldman Sachs put out a report stating that OPEC should "shock and awe" the industry by increasing production cuts. Otherwise, oil prices could plummet to less than $40 per barrel, analysts said.
Jump to August, and oil and gas supermajor BP's CFO began to speculate about oil prices in the following year. He said the company expects Brent crude prices to stay within a $45-$55 per barrel range throughout 2018.
And in early October, Deloitte published the results of a survey of hundreds of industry executives in which the majority of respondents believed oil prices would be less than $60 per barrel through 2018.
Brent crude did actually reach a two-and-a-half year high on Dec. 11 at $64.69 per barrel, due to the shutdown of the Forties Pipeline System, Britain's biggest oil pipeline.
Not sure anyone predicted that.
1
2
View Full Article
Generated by readers, the comments included herein do not reflect the views and opinions of Rigzone. All comments are subject to editorial review. Off-topic, inappropriate or insulting comments will be removed.