BLOG: Will We See More Andeavors and Equinors?
by Matthew V. Veazey
|
Rigzone Staff
|
Thursday, April 12, 2018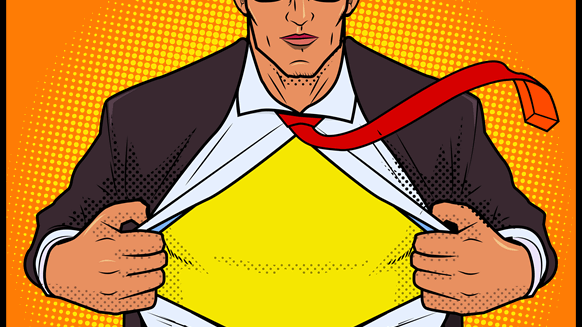 A company re-branding is much more than a new name and logo.
The U.S. refiner formerly known as Tesoro Corp. did it last year. Norway-based Statoil plans to do it this year.
Of course, I'm referring to company name changes and other re-branding efforts in the energy industry. In the case of Tesoro, the San Antonio-based independent refiner now calls itself Andeavor. In mid-March, Statoil unveiled plans to start calling itself Equinor to reflect its desire to become known as a broader "energy" – rather than just oil and gas – company.
Statoil's new name isn't official yet. The company will put the proposal up for a vote among shareholders at its annual general meeting May 15, but it's pretty likely that the measure will pass. After all, the Norwegian government – which owns 67 percent of the company's shares – has already indicated it will vote in favor.
Can we expect more oil and gas companies to follow suit? I recently posed this question to Fridrik Larsen, an Iceland-based specialist in energy branding who stresses the process goes well beyond changing a company name and logo. He told me that those two items are "just the tip of the iceberg – a visual representation of everything that is underneath."
"People connect everything that is underneath to the logo and the name – it is necessary to go through the groundwork to have a stable brand," said Larsen, CEO of Larsen Energy Branding, which has even created a benchmarking tool for energy branding.
So, does Larsen think that we'll see other energy firms go the way of Tesoro/Andeavor and Statoil/Equinor? Keep reading to get his expert opinion.
Rigzone: What are the key reasons for an energy company to re-brand, and when does a company know it's the right time to do so?
Larsen: Generally speaking, companies – in energy or otherwise – re-brand to better reflect who they are or who they aspire to become. The company might have changed internally, changed the core of its operations, merged with other companies or in some way be different but people outside the company still perceive it as something else. Sometimes re-branding involves finding the right voice for the brand, give it the tools and platform for employees to communicate both internally and externally according to the personality of the brand. In other instances, the brand and what people think of the brand is too strong to change. In those instances, it might be best to start with a clean slate. But the depth of re-branding must be judged on a case-by-case basis.
Rigzone: Typically, what are the major steps involved in identifying a new name and other re-branding actions?
Larsen: The first step is to go through a brand audit. It is similar to auditing the books of a company – identify the brand's assets and liabilities. These, of course, are assets and liabilities on the perceptional level. The key here is to interview employees and management to get an inside view and then to interview customers and other stakeholders to get the view the outside world has of the brand. Then you can firstly discover if there are any discrepancies between the self-identity and the image of the brand. You want to move on with the assets but leave the liabilities behind. Then you know what you want to be and can see what the new brand can allow itself to be – see if a name fits, which colors should be used, tone of voice and how the new brand communicates on different platforms. I often refer to branding as the heart of strategy – you need to know where you want to go and where you are able to go, and a well-defined brand helps you with that.
Rigzone: What are the key challenges to overcome in implementing a re-branding, particularly for an energy company?
Larsen: Energy companies are often perceived as being big and evil – impersonal and driven by mechanical procedures. They are accustomed to speaking "engineering" to an audience of engineers. That does not make them more relatable, nor does a brand that speaks in PR-jargon seem more relatable. People relate to other people, and a key challenge can be to adapt to plain English – both internally and externally. One failure many do is to consider re-branding being about getting a new name and a logo. Another one is going through a lengthy process, launching the new brand and leaving it at that. You really have to maintain the brand, and it requires discipline – to keep focus on your vision and your values.
Another challenge is to have employees engaged in the new brand. The brand needs to be consistent at every touch-point. It doesn't matter how much you spend on external marketing – if your employees do not reflect the brand, people will consider the re-branding to be a sign of aesthetic change but not a change in personality. I advise anybody going through re-branding to have employees involved in the process – they know the internal workings of the company the best and they need to be kept in the loop why the brand is changing.
Rigzone: How does an energy company know if its re-branding efforts have been successful?
Larsen: Before the process starts, the company needs to have clear goals on what it wants to accomplish with the re-branding – both in general and in particular. These goals need to be measurable and within a reasonable timeframe. Within this timeframe, there have to be milestones and measurements to see if everything is going according to plan. It is also good to have a follow up plan – when to measure what and when you are going to do a status check-ups internally.
Rigzone: Given Statoil's recent move, do you think we'll see more re-branding in the energy industry?
Larsen: Yes and no. The energy space is changing rapidly and we will see some re-branding or re-naming of companies that will reflect their new reality. Other brands will be able to transform without changing their names by moving their brands alongside changes. Energy companies will move into other sectors within the energy space. As an example, Shell started selling retail electricity in Germany a few years ago using the Shell name. They knew that people connected the brand with petrol but emphasized on the fact that people connected the Shell name to speed. So brands that have been focused on a commodity might have a hard time retaining the name, but brands that have emphasized on an emotional connection will be able to move that connection with the name.
Generated by readers, the comments included herein do not reflect the views and opinions of Rigzone. All comments are subject to editorial review. Off-topic, inappropriate or insulting comments will be removed.
RELATED COMPANIES