BLOG: What You Didn't Know about Millennials in the Workplace
by Valerie Jones
|
Rigzone Staff
|
Thursday, October 19, 2017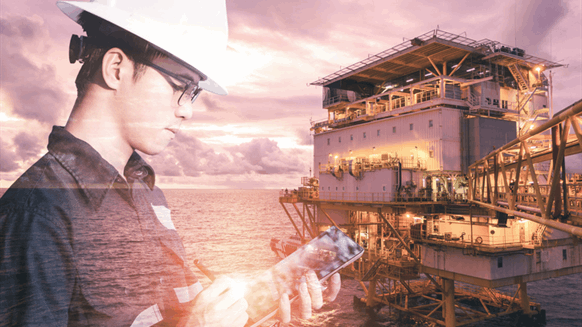 A new study by Deloitte paints a very different millennial worker than we've been conditioned to believe.
I know, I know. I wasn't supposed to keep talking about millennials. However, a recent study by Deloitte Greenhouse suggests that what people know – or assume – about millennials may not be accurate. In the workplace, anyway.
Using Business Chemistry, which reveals four scientifically-based patterns of business behavior, the report "The Millennial mindset: Work styles and aspirations of Millennials," examines the different generations' (millennials, Gen X and baby boomers) preferred work styles.
First, you need to know the four primary business chemistry types:
Pioneers: seek possibilities. They spark energy and imagination.
Drivers: seek challenge. They generate momentum.
Guardians: seek stability. They bring order and rigor.
Integrators: seek connection. They bring teams together.
The study finds that 60 percent of millennials are characterized by two work types which directly contrast the work styles of other generations – the risk-averse "Guardian" and the goal-focused "Drivers."
Deloitte's research on baby boomers shows an inclination toward "Pioneer" and "Integrator" types. Gen X work style preferences, interestingly enough, fall in between millennials and baby boomers, representing the most evenly proportioned distribution of business chemistry types of the three generations.
The Millennial Worker
Deloitte's report finds that 59 percent of millennials are introverted business chemistry types, more than Gen X (46 percent) and baby boomers (43 percent). Additionally, millennials are much less likely than their older counterparts to be comfortable not knowing all the answers and experience the highest levels of stress overall (40 percent say they're stressed often).
Findings from this study about millennials contrast the "carefree, impulsive extrovert" tag much of the world has given this generation.
Using these findings, employers and workers can focus their attention on more beneficial work relationships among generations.
"Research suggests that millennials have been slow to enter and sustain full-time employment due to economic reasons, so they may be eager to catch up," Dr. Kelly Monahan, report author and manager for Deloitte's Center for Integrated Research, told Rigzone. "As much as they might lack the necessary experience to lead in the oil and gas industry, they make up for it in their desire to grow and develop professionally."
Monahan said time is the best gift Gen X and boomer workers can give to millennials to help harness the millennials' desire to grow.
"Baby boomers can offer an enormous amount of tacit industry knowledge that millennials lack," she said. "These relationships could make great dual apprenticeship opportunities, with millennials potentially bringing their digital savvy tools and new ideas … while baby boomers may help provide the much needed legacy knowledge millennials will need … "
As far as workplace leadership for millennials, Monahan said millennials will be good at asking "why" much more than previous generations and will drive organizations toward a higher purpose than simply profits, such as digital transformation.
But there will be challenges.
"Deloitte found a few years ago that some in this generation cover or hide at least one or more parts of their identity at work," she said. "Nearly 60 percent of millennials don't bring their authentic selves to work and actively seek to cover it up, which is more than any other generation. Second, millennials may need to focus more on interpersonal skills as these will grow increasingly important in the future of work."
Generated by readers, the comments included herein do not reflect the views and opinions of Rigzone. All comments are subject to editorial review. Off-topic, inappropriate or insulting comments will be removed.