BLOG: What Not to Do as a Job Applicant
by Valerie Jones
|
Rigzone Staff
|
Thursday, February 08, 2018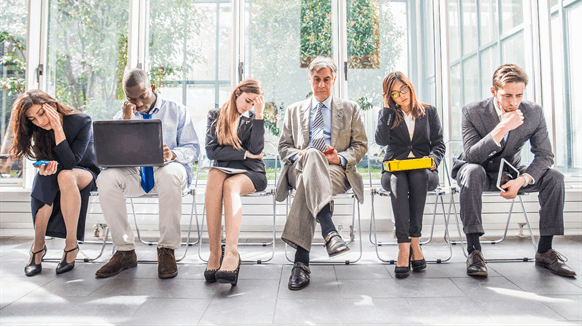 Recruiters share some of the wildest things they've heard and experienced from job candidates.
Job hunting is a job. From networking, editing and updating your resume and filling out countless job applications, it's bewildering that some candidates could still manage to flub their opportunity. And I'm not talking about something as simple as a candidate failing to correctly articulate his/her weakness in a job interview. I'm talking about blowing it completely.
We reached out to numerous recruiters and HR professionals and asked them to share some of the craziest things they have heard or experienced from a job candidate. Here are excerpts from a few of their responses:
"I called an individual to request an updated resume because the original resume I received showed that he's been unemployed since 2011. I figured this was a mistake and wanted to give him the opportunity to correct it. While on the phone, he stated that he's worked for 2-3 companies since 2011 and will send an updated version. After we hung up, I received a text from him which included a picture of a piece of notebook paper laying on his kitchen table. I zoomed in to read the print and saw that he had written the names of the three companies he worked for since 2011 on notebook paper and sent it as a picture. I didn't submit his information to our client." –Summer Chancey
"I had a field applicant ask if our company reimbursed for massages." –Dean Fullerton
"I called an applicant to do a phone screening for a mid-level professional position. As always, I asked if it was a good time to talk, or if she would like to set a better time for me to call her. I could hear kids screaming in the background. She said that it was fine to do the screening right then, so I asked her a few questions … the background noise grew in intensity and she made no move to get her kids under control. I asked again if there was a better time to talk and she again said no and that she was fine. I asked a couple more questions and quickly concluded the phone screening. This candidate was not advanced in the search process, due to her lack of judgement on a professional presentation of herself." –Denise Noble
There are others, but you get the idea.
While situations like these are certainly not the norm, it's still surprising that in a well-paying industry in which competition is fierce and job opportunities are not as plentiful as the glory years of the past, job candidates would make these mistakes.
So let these serve as cautionary tales, job-seekers, or perhaps a guidebook on what not to do. Some recruiters have an extremely large volume of job applications they sift through, even with the help of the applicant tracking systems. Don't blow it on a poor judgement call.
Generated by readers, the comments included herein do not reflect the views and opinions of Rigzone. All comments are subject to editorial review. Off-topic, inappropriate or insulting comments will be removed.