BLOG: There's No 'Silver Bullet' With Produced Water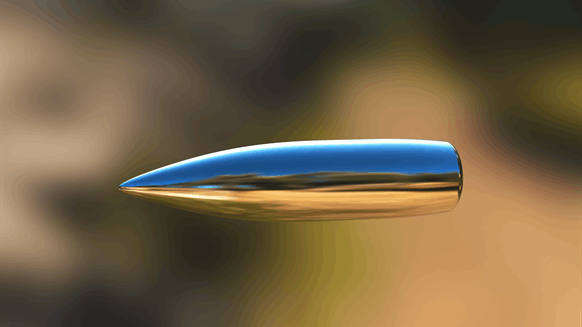 Mobile tech supplements - but does not replace - water management processes used in waterflood enhanced oil recovery.
Although proportions vary and worldwide data are incomplete, water makes up a significant volume of the production from wells. To provide some idea of the magnitude of water involved, the Produced Water Society – citing 2012 data – has reported an average ratio of 9.2 barrels of produced water per barrel of oil for wells in 21 states in the U.S. (excluding Oklahoma and Texas).
Finding cost-effective ways to process, store and, increasingly, recycle and reuse produced water is an ongoing challenge for operating companies. I recently chatted with the head of a British Columbia-based firm, Saltworks Technologies, Inc., that has unveiled a process for treating produced water used in waterflood enhanced oil recovery operations.
"There's no single process for an oil and gas company and no silver bullet" for water treatment, Saltworks CEO Ben Sparrow told Rigzone. "Every field is different and there is no one single solution, with each solution having its own competitive fit."
Saltworks has developed a mobile unit – called "Flex EDR" – that desalinates produced water for reuse via the electrodialysis reversal (EDR) process, which reduces total dissolved solids (TDS) in produced waters and concentrated brines. According to the company, the modular EDR system is rugged and incorporates specialized membranes that resist degradation from solvents common in oil and gas operations. Sparrow also noted the technology integrates more than 40 patents and that the company's early growth was supported by funding from BP, Cenovus and ConocoPhillips.
According to Sparrow, EDR supplements – but does not replace – water management processes used in enhanced oil recovery. In fact, he contends that it can transform water management from a cost center to a profit center in areas where operators face the highest water disposal costs. He explained the cost savings stem from the decrease in chemical volumes – as much as 50 percent – required for enhanced oil recovery.
"If reuse, storage or disposal is available at less than $1.50 per barrel, that is the most economic option," said Sparrow, cautioning that the benchmark is a rough estimate. For instance, he said that operators in the Permian Basin – where water management costs are "extremely low" – are best served by using chemical treatment and recycling technologies rather than EDR.
"Membrane systems, which include EDR, can treat oil and gas waters if the TDS is less than 40,000 milligrams per liter for approximately $1 to $3 per barrel," continued Sparrow. "Evaporation systems can treat for almost any water, for more than $4 per barrel. The application depends on the field, disposal costs, source water costs and chemistry of both the waste water and the desired chemistry for the make-up water."
Saltworks has deployed its modular units onshore and offshore, primarily in North America and Australia, and it plans to apply the technology in subarctic installations as well, said Sparrow.
Generated by readers, the comments included herein do not reflect the views and opinions of Rigzone. All comments are subject to editorial review. Off-topic, inappropriate or insulting comments will be removed.