BLOG: Tesla Owner's Smugness Fail?
by Matthew V. Veazey
|
Rigzone Staff
|
Thursday, July 05, 2018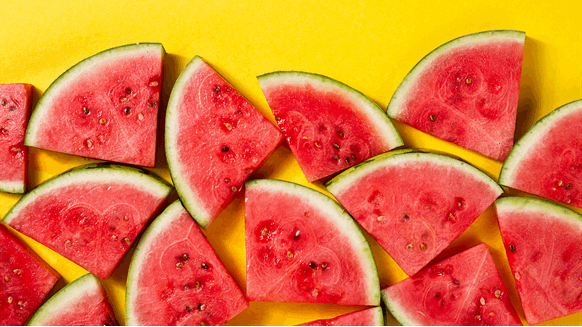 A U.K. study finds fault with high-profile EV maker's emissions reporting.
About a year ago, I was driving behind a Tesla electric vehicle (EV) whose owner seemed quite proud of his or her choice in personal transport.
How could I have possibly made such a conclusion from my vantage point when I couldn't even tell if a man or woman was driving the EV? The Tesla in question bore a personalized license plate that smugly stated "UHAVEGAS," sticking it to those of us peons who still drive cars that run on petroleum-based fuels.
Based on the findings of a recent study of corporate greenhouse gas emissions reporting, perhaps the first letter in that license plate could validly be switched to another vowel: "I."
"Tesla is what we call a Watermelon – green on the outside, but red in the middle," according to Sam Gill, CEO of the firm Engaged Tracking, which ranks companies by carbon emissions for the investment community. "Our research suggests that Tesla's best possible carbon performance contrasts markedly with its 'zero emissions' status."
Engaged Tracking asserts that Tesla, Inc. – in contrast to "older, 'dirtier' counterparts in the automobile industry" – neither reports its greenhouse gas emissions nor cites climate change as a "current business issue" when reporting business information. Moreover, based on "emissions intensity" (how much carbon a company emits per dollar of revenue earned), Engaged Tracking contends:
Tesla's emissions intensity is 13 times greater than that of BMW, its nearest "fuel-burning" rival, even though BMW in 2017 produced 20 times more vehicles than Tesla.
Compared to Mercedes, Tesla's emissions intensity is 70 percent higher.
"Already a company beset by corporate governance doubts, Tesla trails behind the more traditional carmakers when it comes to monitoring and managing ESG (environmental, social and governance)-related risks," states Engaged Tracking's report. "Investors need robust, comparable data and Tesla remains opaque."
Engaged Tracking is not alone in highlighting problems with Tesla, Inc. and its products. For instance, as this March 2016 report from Devonshire Research Group, LLC points out, producing Teslas – and other EVs – is not necessarily a net win from an environmental standpoint. Citing research from Morgan Stanley, this 2017 article on MarketWatch.com articulates a similar sentiment. Beyond questions about Tesla's "green" credentials, factors such as vehicle production setbacks and battery safety have generated negative publicity in recent months.
"Tesla's electric vehicles may seem environmentally benign," noted Engaged Tracking's Gill. "They're lightweight, energy-efficient, and potentially greener than their conventional counterparts. But the reality is more complex. Tesla must begin to disclose its emissions properly – not just to maintain public trust but also to regain the confidence of investors."
Generated by readers, the comments included herein do not reflect the views and opinions of Rigzone. All comments are subject to editorial review. Off-topic, inappropriate or insulting comments will be removed.
MORE FROM THIS AUTHOR
Matthew V. Veazey
Senior Editor | Rigzone