BLOG: Talking About Mental Health Issues at Work
by Andreas Exarheas
|
Rigzone Staff
|
Thursday, April 05, 2018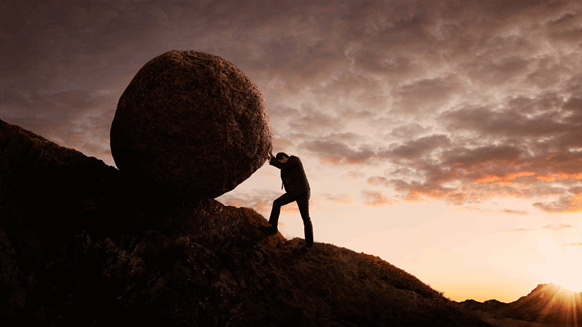 Rigzone readers discuss their attitudes toward revealing mental health issues in the workplace.
The vast majority of Rigzone readers would not talk to their boss or co-worker if they were struggling with a mental health issue, according to a new Rigzone poll on social media site Twitter.
If you were struggling with a mental health issue, would you talk to your boss or co-worker about it?

— Rigzone (@Rigzone) 28 March 2018
A massive 74 percent of the 234 respondents said they wouldn't bring up their mental health troubles in the workplace, compared to just 26 percent who said they would talk to their boss or co-worker.
"There is still a great deal of stigma around admitting a mental health problem and this might be the most overwhelming reason an employee does not want to talk about it," a spokesperson from UK mental health charity SANE told Rigzone.
"However, talking about mental health can be a really important step towards addressing problems and seeking the right kind of support," the spokesperson added.
For oil and gas workers struggling to discuss mental health issues in the workplace, SANE suggested a couple of tips.
"Because mental health problems aren't visible, it can sometimes be difficult for a person to start a conversation with their employer," the SANE spokesperson said.
"It can, therefore, be helpful to write down a few notes on how the problem is impacting their job or life, and to have a note from a doctor to help explain," the spokesperson added.
The SANE representative also emphasized that it is important for employers to regularly ask staff how they are managing, in order to give workers the confidence and opportunity to speak up.
"Creating a culture where staff feel empowered to speak up early can be one of the greatest means of preventing mental health problems deteriorating. We know the longer people leave getting help for a mental health problem, the worse it can become," the spokesperson said.
The results of Rigzone's latest survey are by no means conclusive, but they do suggest that the oil and gas industry has room for improvement when it comes to mental health dialogue.
If anyone in the sector feels unable to discuss their mental health issues with bosses or colleagues for whatever reason, this is something that needs to be looked at.
Generated by readers, the comments included herein do not reflect the views and opinions of Rigzone. All comments are subject to editorial review. Off-topic, inappropriate or insulting comments will be removed.