BLOG: Reflections from My Visit to the Permian
|
Thursday, August 02, 2018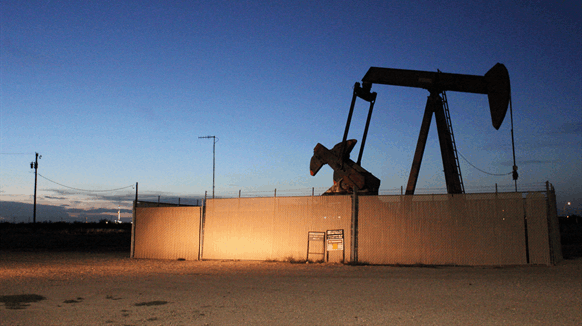 Activity in the nation's hottest shale play is high, but how does that affect the residents of West Texas?
Recently, I traveled to Midland and Odessa to cover the activity in the Permian, which included working and living conditions for those who reside in the area.
Riding around, I saw that West Texas was much of what I expected – flat land with numerous pumpjacks dotting the fields off the highway.
I'm not saying I envisioned tumbleweeds, but I'm not saying I didn't envision them either.
In all honesty, both towns functioned as any other small town, I suppose. Originally being from a small town myself, I recognized the usual – there were restaurants, hotels, a bowling alley, movie theater, etc. But what soon became a recurring theme throughout my two-day stay was the price inflation.
From the moment I stepped foot in the Uber from the airport, it was clear the recent oil boom had sent prices skyrocketing for just about everything.
Aside from Uber and Lyft rides charging more, drivers were paying more at the pump, and not to mention, groceries. My greatest bit of insight happened to come from the Uber and Lyft drivers. As one in particular told me, "the prices for everything have gone up … but everybody isn't making oilfield money."
She has a point.
While many oilfield workers are enjoying the higher wages and steady work, some West Texas residents are struggling with the adverse effects of the latest oil boom.
Odessa realtor Wayne Dunson chauffeured me around some Midland communities where houses were being sold at or near $1 million. And a home Aramco worker Todd Green purchased in 2004 would be valued at almost quadruple the price today. He also said some efficiency apartments in the area are being rented for about $1,500 per month.
Another Uber driver told me how during a previous boom, people were paying some homeowners $450 weekly to park their RVs in their driveways.
Clearly homes and land are at a premium, something that happens in the area with every oil industry upcycle.
Yet another Uber driver explained that with just a two-lane loop in Midland, traffic congestion can be a nightmare during peak times. Still, the city refuses to address certain infrastructure issues, he said. The reasoning is because with the whole boom-bust trend in the industry, the city doesn't necessarily want to invest a lot of money since the long-term isn't as certain.
And during my interview with Christopher Pierce who works at a drug rehab facility in Midland, he said the city needed more "wholesome family entertainment" rather than just "restaurants and bars."
Some of the commenters on Rigzone's Facebook page also believe that Midland and Odessa simply aren't doing enough to make the area desirable to live – for the workers during the oil boom or the residents once oil workers trickle out during the bust.
The sentiment I gathered from my short trip to the Permian was that the West Texas cities simply roll with the ups and downs of the oil industry. When activity is high, they expect the influx of workers and the price inflations. During the down times, they understand people leave. It seems there's not a lot of preparation done to prepare for the next boom or bust. It's just business as usual.
That's fine for somebody like me who's just passing through. But there are others who call Midland and Odessa home, who simply want their concerns addressed. Perhaps we'll see with the next cycle.
Generated by readers, the comments included herein do not reflect the views and opinions of Rigzone. All comments are subject to editorial review. Off-topic, inappropriate or insulting comments will be removed.