BLOG: 'Realistic Threat' NDA Will Carry Out More Major Attacks
|
Thursday, April 26, 2018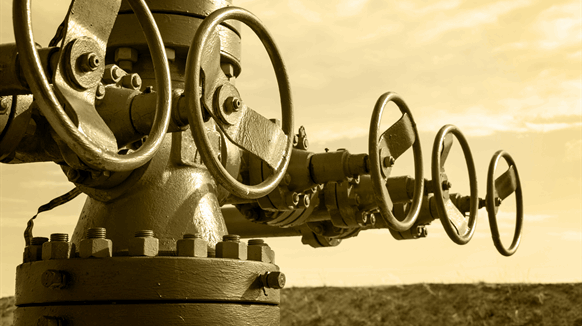 There is a 'realistic threat' that the Niger Delta Avengers will carry out more major attacks on infrastructure, says Verisk Maplecroft's Ben Payton.
There is a "realistic threat" that the Niger Delta Avengers (NDA) will carry out more major attacks on Nigeria's oil and gas infrastructure in the future, Ben Payton, head of Africa research at risk analysis and forecasting company Verisk Maplecroft, confirmed.
"The [Nigerian] government has been unable to finalize a more permanent deal that would channel funding and development into the [Niger] Delta and satisfy the demands of both militants and groups purporting to represent Delta communities," Payton told Rigzone.
"There is a realistic threat that the NDA will carry out one or more major attacks on oil and gas infrastructure to remind the government of its capabilities and inject urgency into the talks," he added.
The NDA carried out several attacks on Nigeria's energy installations in 2016, targeting companies such as Royal Dutch Shell plc and Chevron Corporation, which sent shockwaves throughout the country as oil production fell by almost 40 percent.
These attacks included the destruction of one of Shell's underwater pipelines, which forced the company to shut down its 250,000 barrel per day Forcados export terminal for weeks, and the bombing of Chevron's Okan Valve Platform offshore facility, which resulted in an oil spill at the site.
I agree with Payton's views that the threat of the NDA inflicting more major assaults on the country's oil and gas infrastructure is realistic.
The NDA has shown that it is willing, and capable, of carrying out serious attacks on Nigeria's energy installations in an effort to make its message heard. If the group feels like the Nigerian government is not behaving in a satisfactory manner, it's only a matter of time before the next attack takes place.
In addition to the threat posed by the NDA, Payton suggested that there are also other groups in the Niger Delta region which could be dangerous.
"The delta is a powder keg, awash with weapons and a constantly growing list of militant groups," Payton told Rigzone.
"One or more of the smaller militant groups are likely to be tempted to carry out attacks in an effort to win a seat at the negotiating table," he added.
The Verisk Maplecroft representative admitted, however, that any such attacks were "unlikely" to be on the scale of the 2016 bombings, given that there are "very few actors capable of launching truly sophisticated attacks".
Although smaller militant groups may not be able to launch attacks on the same scale as the NDA, the threat of these additional assaults is unlikely to sit well with oil and gas companies operating within the Delta region.
Generated by readers, the comments included herein do not reflect the views and opinions of Rigzone. All comments are subject to editorial review. Off-topic, inappropriate or insulting comments will be removed.