BLOG: Production Cut Extension at OPEC Meeting? Wouldn't Count On It
by Andreas Exarheas
|
Rigzone Staff
|
Wednesday, November 22, 2017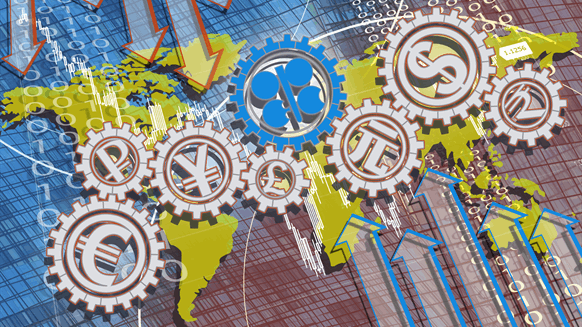 Rigzone readers aren't so confident that output cuts will be extended.
The results are in. Rigzone readers have revealed that they're not very confident that output cuts will be extended at the Nov. 30 meeting of the Organization of the Petroleum Exporting Countries (OPEC).
How confident are you that production cuts will be extended at the OPEC meeting on November 30?

— Rigzone (@Rigzone) 20 November 2017
Thirty-two percent of 503 voters said they had little hope of a new deal, with 21 percent revealing that they thought an extension was downright impossible. On the flip-side, 27 percent said they were very confident of a production cut extension, with 20 percent stating that they were certain of it.
On the whole, 53 percent of voters fell into the negative camp, which places the likelihood of an output cut extension as remote, at least according to Rigzone's latest survey on social media site Twitter.
In contrast to the poll, a number of different parties have been making positive noises regarding the upcoming OPEC meeting. For example, just this week, Iran's oil minister said the majority of OPEC members supported extending a plan to cut production, according to Reuters. Earlier this month, oil and gas analysts at Jefferies even went as far as saying that an output cut extension seemed 'likely'.
The truth is no one knows how it's going to go until the day arrives. Luckily, we don't have to wait too long to find out.
On Dec. 10, 2016, 11 non-OPEC oil producing countries pledged to cooperate with 13 OPEC Member Countries to accelerate the stabilization of the global oil market through voluntary adjustments in total production of around 1.8 million barrels per day.
The output cut deal, which came into effect on January 1, was for six months. This was extended May 25 for another nine months, commencing July 1.
To date, the highest output cut conformity level was achieved in September, totaling 120 percent.
Generated by readers, the comments included herein do not reflect the views and opinions of Rigzone. All comments are subject to editorial review. Off-topic, inappropriate or insulting comments will be removed.
RELATED COMPANIES