BLOG: Poor Mental Health in Oil, Gas Industry 'At All-Time High'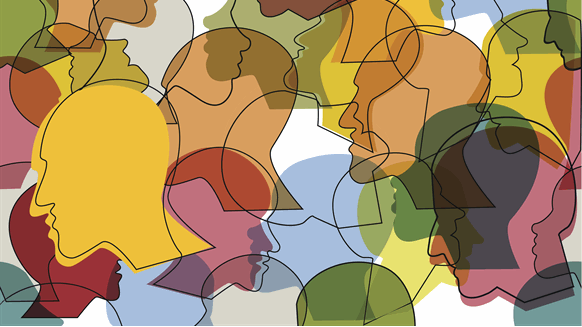 Poor mental health in the oil and gas industry is at an all-time high, says The Sober Advantage's David Steward.
Poor mental health in the oil and gas industry is at an all-time high.
That is the opinion of David Steward, an ex-oil and gas recruitment boss and current managing director at wellbeing provider The Sober Advantage.
"Over the last three and a half years, the oil industry has experienced its deepest downturn since at least the 1990s. This means less investment into new projects and a squeeze on available jobs in the sector," Steward told Rigzone.
"With new opportunities scarcely available some oil workers have felt forced to accept work in less favorable territories, taken a step down or reduced their rates considerably just to ensure they are on the project," he added.
Steward said the impact these actions can have on the mental health of an individual should not be underestimated.
"Behind these decisions there remains concern, anxiety, stress, feelings of being overwhelmed by circumstances larger than you, lack of control and potentially isolation and loneliness," he stated.
"Some are feeling forced to work in countries which follow alternative cultural or religious beliefs to them. This internal struggle can be an exhausting daily experience for someone to endure, all the while maintaining a perceived 'strong' and 'all together' demeanor," he added.
Offering potential solutions to anyone in the industry struggling with their mental health, Steward suggested that people with these afflictions should not focus on things that were out of their control. Instead, they should focus on themselves and the way in which they respond to challenging circumstances.
"We at The Sober Advantage strongly believe that lasting change starts from within. Work on yourself first and you may be surprised by how things look in two, even one month's time," Steward said.
The Sober Advantage representative also highlighted that there were many mental health charities that were well trained to help those suffering with mental health issues, and endorsed his company's own recently launched online mental health program, which is tailored for oil and gas professionals, as a helpful tool.
As Steward suggests, there are also many effective mental health charities all over the world that can help oil and gas workers. A few examples are listed below:
Alternatively, The Sober Advantage's online course offers a really convenient option for those with tricky schedules.
If you are an industry professional and you're suffering with a mental health issue, just remember that you are not alone. You have resources available that can support you.
Generated by readers, the comments included herein do not reflect the views and opinions of Rigzone. All comments are subject to editorial review. Off-topic, inappropriate or insulting comments will be removed.