BLOG: Oil and Gas Industry Survival Tips
by Matthew V. Veazey
|
Rigzone Staff
|
Thursday, July 12, 2018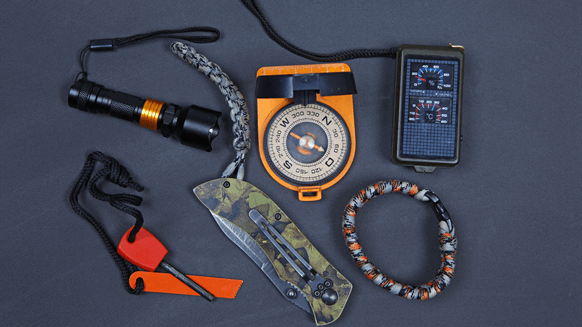 Here are some recommendations for surviving the industry's highs and lows.
Advice is abundant on social media. Need a restaurant recommendation for your next date night or the name of a good electrician to install your new ceiling fan? Post a query to your Facebook page and you might get multiple suggestions in a matter of minutes. Need pointers on which keywords to include in your resume or how to answer common job interview questions? Chances are, your LinkedIn feed will offer guidance.
Recently, I discovered some unsolicited – yet solid – advice on one social media site. Under the headline "Simple Formula for Living," I read through a 23-deep list of straightforward words of wisdom. Here are five of my personal favorites:
Live beneath your means
Stop blaming other people
Listen more; talk less
Be kind to unkind people.
Realize and accept that life isn't fair
If you're curious about the 18 other bits of advice, Google the above headline and your search results will reveal plenty of options for accessing them.
Seeing this list of unsolicited advice prompted me to seek some oil and gas industry-focused recommendations from Rigzone's social media audience. If you follow Rigzone's social pages, you may have seen the following question recently: "What one piece of advice has helped you most in your oil and gas career?" Below is a summary of the responses we've received, grouped into a list of three tips for surviving in the oil and gas industry.
Keep your skills current.
One oil and gas professional highlighted the value of lifelong learning to stay competitive in the industry.
"The one thing that has kept me in the game and staying relevant has been by doing courses relating to the type of work I am hoping to get employed in," said the source, acknowledging that finding the resources to do so can be burdensome.
"Unfortunately, as an independent contractor, this means paying for all courses and training out of my own pocket," the respondent continued. "But I still highly recommend investing in further education in any form you can afford. Hopefully over time the reward will outweigh the financial risk."
Don't harbor illusions about the industry.
Careers in oil and gas can often be exciting, giving one the chance to use increasingly sophisticated technologies and work away from a desk in locations worldwide. The compensation that one earns in some of these roles can also be very attractive, but reaching that level often follows years of hard work and sacrifice – including much time away from home.
"Have patience," advised one Rigzone social media follower. "If you get into oil, it's a lifestyle business," wrote another. "It's not a get-rich-quick scheme. Years, even decades, go by before you get the opportunity you want."
These opportunities can also easily vanish when oil and gas companies implement cutbacks during an industry downturn. In fact, the volatility that the industry is known for prompted some respondents to recommend working elsewhere.
"Stay out of it, youngsters," one individual said of working in oil and gas. "(T)hree layoffs under my belt confirms it's a gamble working in the industry."
"Don't joint the industry, unless you want to find yourself unemployed every five or so years," wrote another commenter. "After a decade you'll be pretty much useless in any other sector."
However, another visitor to a Rigzone social media site suggested adopting the following perspective about working in the oil and gas industry: "Never stop being passionate about it."
Exhibit integrity and prudence.
One Rigzone social media follower pointed out that – as in life in general – honesty is a great policy to adhere to during one's oil and gas career.
"Don't lie to customers," the individual said.
Someone else outlined a strategy for riding out the oil and gas industry's volatile business cycle.
"Spend only half of what you make because the money is great when it's great and it's not when it's not," the respondent advised.
What advice would you offer for surviving in the oil and gas industry?
Generated by readers, the comments included herein do not reflect the views and opinions of Rigzone. All comments are subject to editorial review. Off-topic, inappropriate or insulting comments will be removed.
MORE FROM THIS AUTHOR
Matthew V. Veazey
Senior Editor | Rigzone