BLOG: Industry Debates I'm Tired of Already
by Valerie Jones
|
Rigzone Staff
|
Thursday, July 19, 2018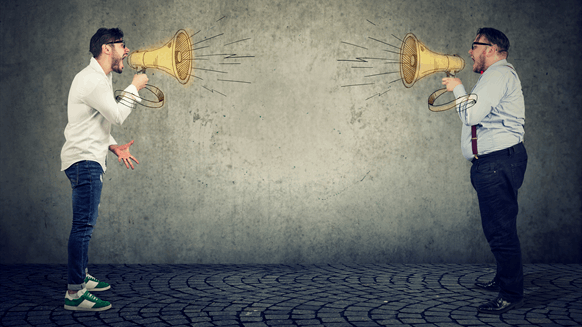 Differing opinions have been the cause for many industry debates.
Having worked as a journalist in the oil and gas industry for some years now, I've been privy to my fair share of debates. Hardly ever as a participant though, mostly an observer because let's face it – debates within oil and gas can become quite heated and I like to keep my objectivity.
However, I feel like some debates have run their course. It's not that they're no longer important – they definitely are – but maybe the narrative needs to change … maybe sides can better articulate their point … or maybe my patience is just wearing thin.
Anywho, here are five industry debates I'm ready to retire, in no particular order:
What are your thoughts? Any other debates you think can be laid to rest? Let us know in the comments.
Generated by readers, the comments included herein do not reflect the views and opinions of Rigzone. All comments are subject to editorial review. Off-topic, inappropriate or insulting comments will be removed.