BLOG: How Heart Monitors Can Help India Level Its E&P Playing Field
by Matthew V. Veazey
|
Rigzone Staff
|
Thursday, February 22, 2018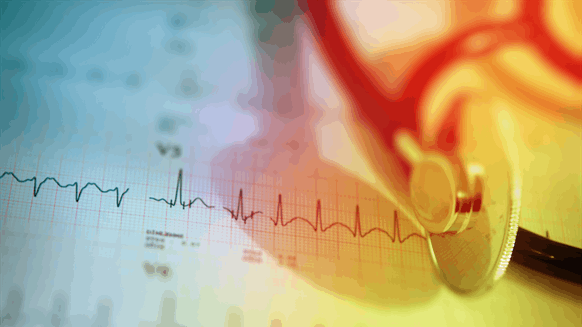 Recent report charts path for upstream investment, technology in India.
According to BP's Energy Outlook, India should experience the fastest energy consumption growth rate – 4.2 percent per year – among the world's major economies by 2035. During that period, BP projects that India's oil demand will grow by 120 percent and natural gas demand by 162 percent. Already heavily reliant on fossil fuels from other countries, India's oil and natural gas imports should increase by 165 percent and 173 percent, respectively, by 2035, BP also forecasts.
"India is the world's fourth-largest energy consumer but imports 79 percent of its oil demand, and the amount of oil it imports keeps climbing," Satish Rao, partner at Clareo, told Rigzone. "It is set to become the fastest-growing market for oil in Asia, surpassing China."
Wanted: More Domestic Production
Rao pointed out the Indian government is under pressure to cut the country's crude oil imports by 10 percent by 2022 via increased domestic production, better energy efficiency and a reduction in demand. A recent report authored by Rao and Peter Bryant, Clareo managing partner and senior fellow with the Kellogg Innovation Network, examines how India can grow its domestic production by fostering long-term private-sector investments. Rao and Bryant, who interviewed leaders and executives with more than 25 organizations in India's oil and gas sector to prepare the report, argue that a thriving E&P sector in the country is attainable. However, they add that government energy policies first must change to align with new industry business models.
To be sure, India's government has already taken steps in the right direction, said Rao. He pointed out that specific initiatives include:
Enacting the Hydrocarbon Exploratory Licensing Policy (HELP) (See the graphic below for an outline of HELP.)
Implementing new Discovered Small Fields (DSF) auctions, which call on national oil companies (NOCs) to relinquish small undeveloped fields to entice other oil and gas companies to develop them. DSF is widely considered an "experiment" to boost E&P activities in India and bring innovation and an entrepreneurial mindset to the country's oil and gas sector.
"Collectively, DSF and HELP signal the most significant transition in India's E&P sector, from one of government control to that of government support," said Rao.
Nevertheless, the report's authors contend that significant barriers continue to limit India's ability to lure more E&P investment. Rao ticked off a list of some lingering challenges, which include:
Lack of market scale
Economic attractiveness of imports, thanks to relatively low oil and gas prices compared to earlier this decade
A "legacy command and control policy and economic model" that favors bureaucracy, protectionism, patronage and public-sector entities
Poor dispute resolution processes and an inefficient judicial system
Uncertainty in economic policy, implementation timeliness and tax regimes
Relatively poor midstream infrastructure controlled by NOCs
Inadequate technical talent
Lack of confidence in NOC-controlled geological and operational data
Overall hesitation by most IOCs and western E&P companies to operate in India
"The government needs to create a level playing field for IOCs and new entrants with the NOCs," said Rao. "This aspect is critical to attract new investment."
The above list of challenges is long – and not exhaustive – but one area in particularly dire need of reform is oil and gas infrastructure, which Rao said could go a long way in making India more attractive to E&P companies.
"The business model for infrastructure should be a focus, especially midstream, should be a focus as it plays a key role in connecting production to end markets," Rao said.
The government should also facilitate the creation of a vibrant oil and gas service sector, which in turn would introduce needed innovations, Rao added.
"The services sector could be encouraged to bring global technological advancements through business model innovations such as shared risk reward mechanisms and joint ventures," Rao explained.
'Good Enough' for India
The good news for India's policymakers and reluctant investors is that they do not need to reinvent the proverbial wheel to promote such cooperative frameworks where the midstream and oil and gas services sectors can prosper, continued Rao. He pointed out that technologically driven industries that already thrive in the country have created a template for oil and gas by emphasizing "fit for purpose technology."
"The culture and field size drive heightened cost-consciousness in India," explained Rao. "This necessitates a new approach, where technology needs to be fit for purpose, not over-engineered, and adapted into a compelling 'good enough' offering."
Rao cited GE Healthcare's success in developing its Mac 400 ultra-portable electrocardiogram (ECG) machine as a prime example of taking the fit-for-purpose route – or, as GE describes it, "in-market innovation."
1
2
View Full Article
Generated by readers, the comments included herein do not reflect the views and opinions of Rigzone. All comments are subject to editorial review. Off-topic, inappropriate or insulting comments will be removed.