BLOG: Houston Metro Still Most Profitable for STEM Grads
by Valerie Jones
|
Rigzone Staff
|
Thursday, January 18, 2018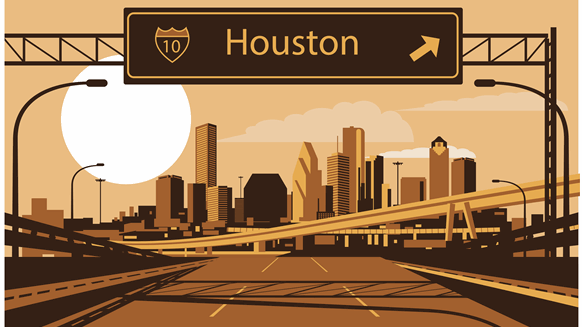 According to analysis by WalletHub, STEM professionals can make the most bank in Houston's metropolitan area.
Despite the oil and gas industry's woes of the past few years, the Houston metropolitan area – energy hub home to the headquarters of ConocoPhillips, Baker Hughes and National Oilwell Varco – still ranks the highest for pay of STEM (science, technology, engineering and math) professionals.
Analysis by personal finance website WalletHub found that of 100 large metropolitan areas in the U.S., the Houston metropolitan area (Houston, Sugar Land The Woodlands) was first in terms of annual median wage at $95,187, followed by Palm Bay-Melbourne-Titusville, FL; Colorado Springs, CO; Syracuse, NY; and Dallas-Fort Worth-Arlington, respectively.
The Houston area has held this highest-wage designation for years now, both in 2016 and 2015.
But the area didn't rank as high in all areas. Out of 100, the Houston metro ranked 20th in projected demand for STEM jobs by 2020, 56th in job openings for STEM graduates and just 94th for STEM employment growth (2016 vs. 2014).
The Houston metro experienced thousands of layoffs at the hands of the oil and gas industry downturn, as have other energy hubs across the world, leaving many forced to find work in other industries. A large number of energy workers have STEM degrees (engineering). However, the majority of STEM grads do not ultimately work in STEM, according to WalletHub, which cites recent census figures.
But some of this may just be a sign of the times.
"In today's high-tech, information-age economy, both STEM and non-STEM graduates can expect to work in several careers over the course of a lifetime," said David E. Drew, professor of education and Joseph B. Platt Chair in the Management of Technology at Claremont Graduate University. "STEM graduates often move to management positions and other 'STEM-adjacent' fields as their career matures. One study found that only 40 percent of engineering graduates are still working as engineers 20 years later. There are many senior-level jobs in the corporate world and in government that require technical skills and knowledge. STEM graduates are natural choices to fill those jobs."
Generated by readers, the comments included herein do not reflect the views and opinions of Rigzone. All comments are subject to editorial review. Off-topic, inappropriate or insulting comments will be removed.