BLOG: Gazing into the US Winter Crystal Ball
by Matthew V. Veazey
|
Rigzone Staff
|
Thursday, November 02, 2017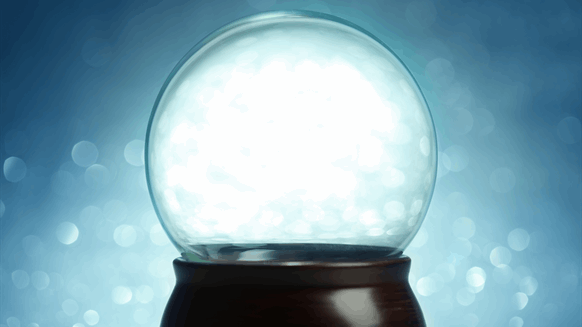 Oil and gas companies, utilities pay attention to weather forecasts.
Residents of the U.S. Upper Midwest and Northeast might need to use those snow shovels more than last winter while their compatriots in the Sunbelt may enjoy – or loathe – extra opportunities to leave that winter attire in the closet.
Those are two conclusions one can make after looking at DTN's recently released long-range winter weather outlook for the Lower 48 States. Some of DTN's key predictions include:
The North central U.S. will experience a colder winter this year compared to last that should extend into March. Snowfall amounts should be relatively high in the eastern part of the region and seasonable elsewhere.
The Northeast will be colder than last year, with more snowfall in the region's northern and western tiers. Coastal areas should experience near-normal conditions, and the Mid-Atlantic should be slightly drier.
The South Central and Southeast regions should enjoy a mild winter with occasional cold blasts and drier-than-normal conditions in coastal areas.
Milder Pacific air should envelop the Northwest for much of the winter, and precipitation should be above-average.
Conditions in the Southwest should be warmer and drier than normal across the region's southern tier, exacerbating the drought season. In the northern tier, more seasonable temperatures and adequate precipitation should prevail.
Trying to gauge weather conditions several months into the future is a challenging exercise, and forecasts sometimes miss the mark. In fact, the forecasters themselves disagree – as a DTN meteorologist pointed out recently. Nevertheless, such predictions help oil and gas companies and utilities to plan for their seasonal demand requirements in regard to fuel storage, load forecasting, staff placement and supply and maintenance planning.
"Long-range forecasts are of importance to oil and gas companies because the demand for their product can be very sensitive to long-term temperature trends," Nathan Hamblin, DTN Long Range Team Lead told Rigzone. "For example, when colder snaps occur during the winter, more oil and gas is used to heat homes. If oil and gas companies know when these cold shots are coming, they can make proper long-term decisions that will result in maintaining an adequate supply for their customers."
If the winter weather outlook pans out, more oil and natural gas may be necessary to meet heating demand throughout the North compared to the previous two winters, Hamblin continued, adding that the forecast anticipates periodic spikes in demand.
"Sharp shots of colder air will impact the northern U.S. from time to time, which should create short periods of extremely high demand," Hamblin explained. "High pattern volatility should keep these periods relatively short. The DTN weather outlook also highlights increased risks of active weather across the northern U.S. This would increase risks of weather-related power outages."
In contrast, a "warm and relatively dry winter" should prevail down South, Hamblin said. "Less demand for oil and natural gas, along with a lower risk of power outages, are forecast to exist as a result."
Generated by readers, the comments included herein do not reflect the views and opinions of Rigzone. All comments are subject to editorial review. Off-topic, inappropriate or insulting comments will be removed.