BLOG: Employment-Related Happiness Increasing Among Oil, Gas Workers
by Andreas Exarheas
|
Rigzone Staff
|
Thursday, March 15, 2018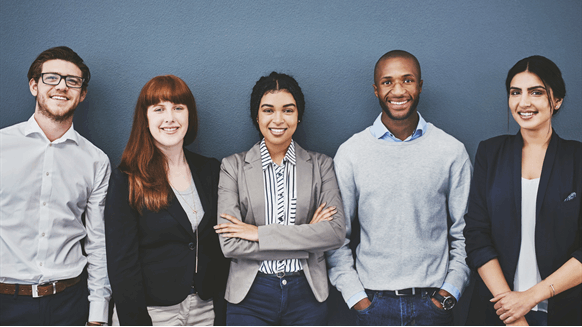 Oil and gas workers are now happy with their current oil and gas jobs, according to a new Rigzone poll.
The majority of oil and gas workers are happy with their current employment, according to a Rigzone poll on social media site Twitter.
Are you happy with your current oil and gas employment?

— Rigzone (@Rigzone) 8 March 2018
Out of the 440 participants that took part in the poll, 56 percent revealed that they were happy in their jobs. From this, 29 percent stated that they were happy but still had some issues with their employment, and 27 percent said they were absolutely happy.
The remaining poll participants, 44 percent, revealed that they were unhappy with the oil and gas jobs they were in. Out of this 44 percent, 20 percent said they used to be happy and 24 percent stated that they weren't happy at all.
These results mark a significant improvement in worker satisfaction compared to previous Rigzone surveys on the topic.
In September 2016, an identical poll revealed that just 35 percent of workers were happy with their employment. From this 35 percent, 20 percent stated they were happy with some issues and just 15 percent said they were absolutely happy.
Out of the 65 percent of participants that said they weren't happy with their employment in the 2016 survey, 28 percent said they used to be, while a whopping 37 percent refused to draw up any positives at all.
Another identical poll in June of last year showed that 34 percent of workers were happy with their jobs, while 66 percent felt the opposite.
In the 2017 poll, just 13 percent said they were absolutely happy, 21 percent said they were happy with some issues, 24 percent said they used to be happy and a massive 42 percent said they weren't happy at all.
Following the oil price crash in 2014, there was a lot of negativity surrounding the oil and gas sector. Companies were slashing jobs, cutting wages, and proposing changes work schedules.
Over the last few months, however, the tone has turned a lot more positive. The price of Brent crude has steadily risen to the mid-$60 per barrel mark, up from lows of around $28 per barrel in the height of the crisis, and sector optimism is rising, as evidenced by several recent developments.
In January of this year, for example, DNV GL, a technical advisor to the oil and gas industry, said there had been a sharp rise in sector confidence in 2018, according to its latest industry report. Chairman and CEO of Baker Hughes, a GE company Lorenzo Simonelli said the sector outlook for this year looked a lot brighter than in 2017.
Last month, Tethys Oil's managing director, Magnus Nordin, even went as far as stating that the "spark" had returned to the industry.
This wave of sector positivity is likely going some way towards increasing worker happiness. With the prognosis for the industry's future looking even brighter too, these happiness levels could end up increasing even further in the years to come.
Generated by readers, the comments included herein do not reflect the views and opinions of Rigzone. All comments are subject to editorial review. Off-topic, inappropriate or insulting comments will be removed.
MORE FROM THIS AUTHOR
Andreas Exarheas
Editor | Rigzone