BLOG: Don't 'Fly or Freeze' in Project PR Battles
by Matthew V. Veazey
|
Rigzone Staff
|
Friday, February 02, 2018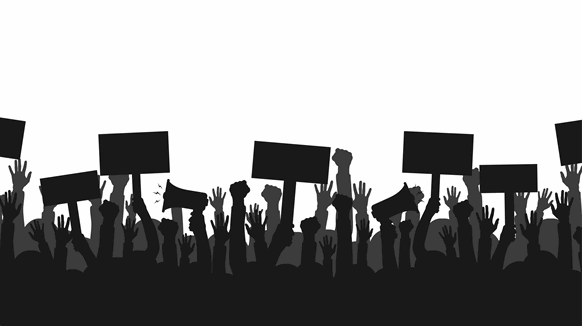 How can oil and gas project backers win the battle for public acceptance?
Regardless of where you stand on the political spectrum, it seems the ability to have a respectful conversation with a person holding an opposing viewpoint is a dying art these days.
Once upon a time, a sentiment often exhibited by people holding differing opinions was: "I disapprove of what you say, but I will defend to the death your right to say it."
Now, unfortunately, simply articulating a position that challenges the dogma of certain groups often exposes one to a barrage of personal attacks. Saying nothing at all, rather than advancing genuine public discourse on an important issue, is often the safer approach.
No doubt, many who work in the oil and gas industry appreciate this. As John Davies, CEO of Davies Public Affairs, told me recently, the industry has traditionally "worked hard to avoid a fight" when facing opposition to activities such as hydraulic fracturing or building pipelines and liquefied natural gas (LNG) terminals.
"That was for good reason, as you always win if you avoid a fight," said Davies, a veteran communications pro who worked with Dominion Energy as the company successfully shepherded its Cove Point LNG export terminal project through an assault by environmental non-governmental organizations (ENGOs). However, he added that avoiding a fight is ultimately a recipe for failure.
"You always lose if you refuse to engage when a battle is underway," Davies said. "And clearly the battle is underway, and has been. Every form of energy – even wind and solar – is cast by opponents as unnecessary and immoral. Opponents seek to eliminate fossil fuels by positioning them as nothing short of evil. Combine that with the fact that environmental activism has become a billion-dollar industry dependent on fundraising."
"Fear drives many oil and gas proponents to fly or freeze – not wanting to fight, not wanting to engage or, worse, being unable to form a motivating message with which to strike back," Davies continued. "That has been obviously catastrophic."
How can oil and gas companies and other players in the energy arena effect a real, informative conversation about their plans and operations? Davies sums up the answer as follows: "To win, we must relate."
Below is an overview of pointers for relating that Davies shared with me.
Empathize
Use more than facts about the industry to build support for your side. Never underestimate the power of emotion and fear over, say, economic arguments.
"Until proponents are able to craft a thoughtful, honest, human case, they will continue to lose the battle for public acceptance," noted Davies.
Companies need to do the research to get to know the unique communities that would be affected by their projects, grasping what they aspire to be and what they fear, said Davies.
"This leads to you talking about, and them hearing, what they care about, instead of you telling them what you think."
Using fossil fuels will inevitably leave some sort of footprint, however small, and Davies recommends proactively identifying these factors up front to build instant credibility. Moreover, he pointed out that contrasting the impacts of acting versus not acting will bolster the unique narrative(s) to construct for affected communities.
Control the Narrative
Touting a project's benefits in terms of factors such as job creation and new tax revenue is important, but it's insufficient for making your case. Davies advised presenting the "why's" of the project:
why it is important
why you want to develop it here
why you want to build it now
Your steadfast opponents will likely remain your adversaries despite your best efforts, but providing a deeper rationale for your project will help to keep public and political opposition in check and embolden your supporters, he said.
1
2
View Full Article
Generated by readers, the comments included herein do not reflect the views and opinions of Rigzone. All comments are subject to editorial review. Off-topic, inappropriate or insulting comments will be removed.