BLOG: Cautious Optimism Prevails in Scottish Oil, Gas Sector
by Andreas Exarheas
|
Rigzone Staff
|
Friday, June 29, 2018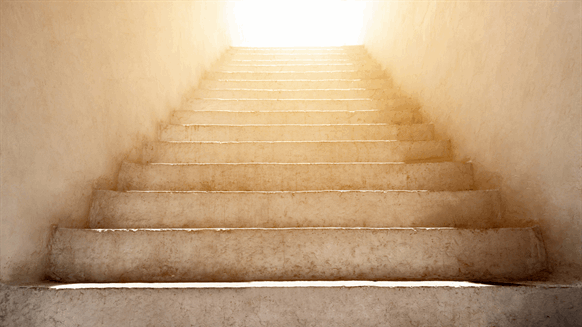 Rigzone readers give their view on Scotland's oil and gas industry.
Cautious optimism. That's the sentiment that best sums up Rigzone readers' thoughts on the Scottish oil and gas sector right now, according to a new poll on social media platform Twitter.
What sentiment best sums up your thoughts on the Scottish oil and gas sector currently?

— Rigzone (@Rigzone) 21 June 2018
Forty-eight percent of the 52 poll respondents picked cautious optimism as their preferred sentiment, with 13 percent choosing the more positive option of simply 'optimistic'.
Twenty-two percent of voters said the sentiment that best described their thoughts on Scotland's oil and gas industry currently was 'pessimistic', and the remaining 17 percent sided with the option of 'slightly pessimistic'.
Looking at the feeling among Scottish oil and gas companies, Ewan MacKinnon, investment director at Maven Capital Partners (MCP), told Rigzone that both "cautious" and "determined" optimism was apparent at the moment as a result of higher oil prices.
"This is slowly resulting in a growth in the levels of activity and companies operating in the sector are starting to invest again. However, a degree of caution still remains," MacKinnon said.
"Although operators are performing better, not all of the service sector has felt the benefits trickle down. Operator budgets were set during a time when oil prices were lower, so some companies operating in the service segment have yet to experience a significant increase in activity, which is why cautious sentiment remains," he added.
When asked if he thought funding firms would start investing more money into Scottish oil and gas companies in the near future as a result of the stronger oil price, MacKinnon answered positively.
"The stronger oil price will likely result in private equity firms investing more money into oil and gas companies," MacKinnon said.
"More traditional management buyouts have started to come back to the table, which we have not seen for a while as owner managers have not been in a position to sell as they have been unable to achieve the desired value for their business during the downturn," he added.
"Today, it is likely the market will see an increase in the opportunities for traditional management buyouts and I expect we will see growth in this kind of activity within the next 12 months," The MCP representative continued.
I think it's great to see a sense of optimism surrounding Scotland's oil and gas sector, especially when you consider the hardships faced by this particular industry during the worst of the downturn. Long may it continue.
Generated by readers, the comments included herein do not reflect the views and opinions of Rigzone. All comments are subject to editorial review. Off-topic, inappropriate or insulting comments will be removed.