BLOG: Can Europa Get a Farm-In Partner at FEL 3/13?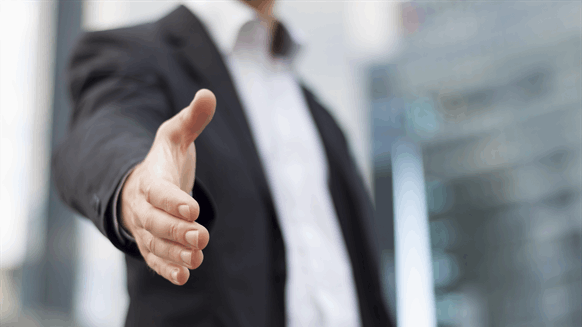 Europa Oil & Gas recently launched a farm out process for its FEL 3/13 license - but how likely is it that the company will get a partner?
Europa Oil & Gas (Holdings) plc revealed July 12 that it had launched a farm out process for its FEL 3/13 license in the South Porcupine Basin in Atlantic Ireland – but how likely is it that the company will get a partner for its operated asset?
Very, in my opinion.
On June 5 the company announced the near doubling of its estimate of gross mean un-risked prospective resources at FEL 3/13. This estimate rose from 1.5 billion barrels of oil equivalent (Bboe) to 2.9 Bboe, following the completion of pre-stack depth migration reprocessing of 3D seismic data originally acquired in 2013.
In its upgrade announcement, Europa said it intended to launch a farm out process for the license but revealed nothing about whether there had been any interest from companies for such a move.
When asked by Rigzone if Europa had received company interest for the farm out of FEL 3/13, a Europa spokesperson said that there had been interest in the farm out in early June, despite a farm out data room being weeks away from opening.
Just over a month after Europa's upgrade revelation, Elaine Reynolds, an analyst at Edison Investment Research, said the near doubling of the FEL 3/13 prize will "undoubtedly" have increased interest in the company's acreage.
"By almost doubling the prospective resources in FEL 3/13, Europa will undoubtedly have increased interest in its acreage from potential partners," Reynolds told Rigzone.
The Edison Investment Research representative also stated that the license is "certainly in the right postcode to attract farm in partners."
"With the entry of majors such as ExxonMobil and Statoil in the 2015 Atlantic Margin round and Total through farm-ins in 2017, consolidation in the basin is continuing and industry interest in the region remains high," Reynolds said.
The analyst did however comment that it may take "some time" before a deal occurs.
"The Total and Cairn farm-ins to Providence Resources' FEL 2/14 license containing Druid/Drombeg came only weeks before the well was spudded," Reynolds said.
Based on the above, I believe Europa shouldn't have too much trouble finding a partner for FEL 3/13. As Reynolds highlighted though, it could be a while before we see any development on a deal.
Europa owns a 100 percent stake in the FEL 3/13 license, which covers an area of 782 square kilometers (302 square miles). The prospects within the license have been identified as Wilde, Beckett and Shaw.
Generated by readers, the comments included herein do not reflect the views and opinions of Rigzone. All comments are subject to editorial review. Off-topic, inappropriate or insulting comments will be removed.