BLOG: Breaking New Ground In the Middle East
by Matthew V. Veazey
|
Rigzone Staff
|
Friday, May 11, 2018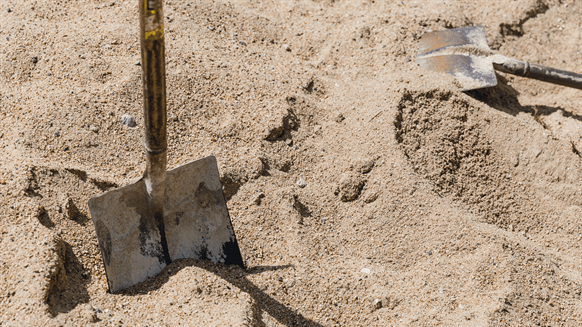 The emphasis is shifting in downstream projects in the Middle East.
During the recent 2018 Offshore Technology Conference (OTC) in Houston, I heard something that one might not expect to hear at an event focusing on oil and gas industry activities that may occur hundreds of miles away from shore and thousands of feet below sea level. Specifically, an executive with a leading engineering, procurement, construction and installation company told me that "onshore and downstream" projects constitute an exciting growth area in the Middle East for companies such as his.
According to a UK-based oil and gas consultancy, the growth in the region's downstream largely stems from the integration of refineries and petrochemical plants.
"The main driver is greater need for petrochemical products and petrochemical demand for oil-based feedstock than other oil demand, apart from transport fuels, which is the other output from most integrated projects," Iman Nasseri, acting managing director for the Middle East with Facts Global Energy (FGE), told me.
Integrating refining and petrochemical facilities is hardly news in the Middle East. Moreover, the industry defines the term "integration" so broadly that it can mean a variety of things, Nasseri said.
"Some refineries have minor petchem plants within the refinery," Nasseri explained. "Others exchange feedstocks and intermediates with neighboring petrochemical facilities."
A common thread among various integration projects in the Middle East for the past three decades has been the installation of a petrochemical plant around a refinery. Nasseri noted these projects have traditionally fallen within the following categories:
In-refinery petrochemical units: extracting aromatics, BTX (benzene toluene xylene), propylene and other chemicals from refinery streams
Add-on projects: adding petrochemical processing equipment as a second stage within an existing refinery
"Petrochemical add-ons are becoming increasingly common," continued Nasseri. "There are many small petrochemical projects at existing refineries … Add-ons do not really break new ground. Petrochemical plants attached to refineries have been common in Asia for decades – and linked up in Europe and the United States for as long."
What is breaking new ground in the Middle East, however, is the order in which various facets of new integrated projects are being developed. Increasingly, petrochemical units are taking precedence over refining units in these investments.
"The game changer is refineries designed around petrochemicals, the first of which in the region would be Aramco-SABIC's Crude Oil to Chemicals (COTC) project," said Nasseri. "Designing refineries with petrochemicals in mind – today's generation – is a change. Designing refineries with petrochemicals as the main goal – future generation – is a game-changer. Most forecasters see petrochemical demand as running far ahead of transport-fuel demand through the next decade."
Nasseri also pointed out that additional COTC projects could tighten demand for the crude-based petrochemicals feedstock naphtha. In addition, he said that developers of COTC refineries in Saudi Arabia and China appear to have determined that 400,000 barrels per stream day is the benchmark capacity for such projects.
"This means that each COTC project is equivalent to two to eight world-scale petrochemical plants," Nasseri concluded. "In addition, the capital stakes are raised. COTC plants are expected to cost US$20-30 billion."
Generated by readers, the comments included herein do not reflect the views and opinions of Rigzone. All comments are subject to editorial review. Off-topic, inappropriate or insulting comments will be removed.