BLOG: Attitudes About Age Cut Both Ways
by Matthew V. Veazey
|
Rigzone Staff
|
Thursday, December 14, 2017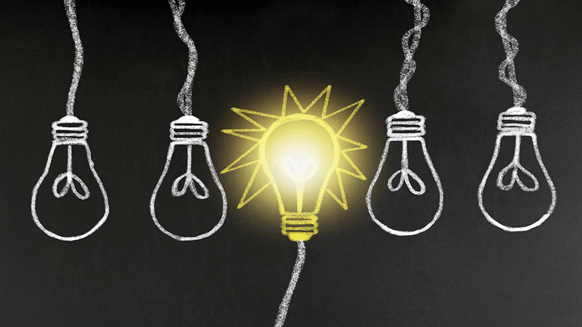 What are two ways that you can protect yourself against age discrimination?
As a recent Rigzone article notes, a brief survey of visitors to Rigzone's Twitter site indicate that age discrimination is an issue to which many oil and gas job-seekers can relate. The poll did not collect any information about the demographics of respondents – it was on Twitter, after all. However, because oil and gas is widely considered one of the "grayer" industries, it's reasonable to assume that many respondents possess, say, 20 or more years of industry experience. Age discrimination is understandably a concern for the Generation Xers and Baby Boomers who would fall into this group.
Is age discrimination also a valid concern for those fresh out of college or with, say, less than a decade of experience in the working world? Tamara Thorpe, a Generation Y leadership training consultant who markets herself as the "Millennial Mentor," answers that question with a resounding "yes."
Matthew V. Veazey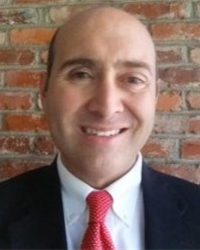 Senior Editor, Rigzone
"Today, young professionals in their 20s and 30s experience age bias and discrimination because there has been so much hype, media and research conducted on Millennials," Thorpe told me. "In reality, this generation brings new skill sets to the workplace that could be valuable assets to the organization."
Thorpe makes a valid point. Millennials often do grapple with an image problem. Less-than-flattering generalizations such as "lazy," "entitled" and "difficult to manage" are often leveled at 20- and 30-somethings. Such stereotypes can limit Millennials' ability to grow within an organization, said Thorpe.
Thorpe noted Millennial young professionals have told her that they have experienced tension in the workplace because leaders have openly criticized their generation and discounted their value and experience. "Others tell me they struggle to establish their credibility and, as a result, struggle to implement their ideas and effect change," she said.
I think it's fair to say that gross generalizations, whether they're targeted at Millennials, Gen Xers or Boomers, diminish the contributions – and potential – of individuals within each of these three main cohorts in today's workforce. Thorpe, along with an oil and gas industry veteran, recently outlined how to combat age-related stereotyping across generations. The remaining paragraphs summarize their two key points.
Don't Be A 'Dinosaur'
Calling someone a "dinosaur" can be an insult, and the label often refers to someone's advanced age. However, it can also apply to one's way of thinking and openness to change – or lack thereof – regardless of age. Exhibit an attitude at work that shows you can adapt, according to Dave Taylor, a petroleum engineer who worked with Shell, Chevron and Amerada-Hess in the 1980s and 1990s and is now managing director of Relentless Pursuit of Perfection (rp2), a technical consulting firm. He pointed out that promoting such flexibility within your organization can help to make such a "prehistoric" mentality extinct.
"It is fair to say that we have our fair share of 'dinosaurs' in our industry, but some of them are baby T-Rexes – young 'dinosaurs' – often found in cultures where changes are frowned upon," explained Taylor. "It's not age that slows down change. It's attitudes, and they can lurk in bodies of all ages."
'Age-Proof' Yourself
Taylor has more than three decades of oil and gas industry experience under his belt and, by his own account, has weathered "at least four" downturns. He told me that a key to professional staying power – and making your age less of a factor in career advancement – is simply making yourself too valuable to your employer.
"Broadening your skills base is probably the most effective approach," Taylor said. "It will become difficult for anyone to say to you that 'the position is no longer required' when you can fill multiple positions."
Age-proofing one's career goes beyond picking up new skills to help you perform different roles, and it doesn't just apply to Baby Boomers and Gen Xers, said Thorpe.
"Millennials can 'age-proof' their careers by increasing their own generational competence," Thorpe said. "Generational competence is the ability to be appropriate and effective with people from different generational groups based upon a complex understanding of those differences. It is easier to navigate relationships when we have a greater understanding of ourselves and others."
In addition, Thorpe said that mentoring – both inside and outside an organization – is an avenue to developing new skills, negotiating organizational politics and building new relationships. Furthermore, she said it provides a two-way exchange across generations that amounts to a "win-win" for both participants.
"I am a strong proponent of mutual mentoring as an organizational resource, a non-hierarchical developmental relationship based on mutual reciprocity between two individuals," Thorpe explained. "Both are mentor and mentee. This can be especially powerful when an organization is seeking to increase intergenerational collaboration, plan for succession or cross-train."
Generated by readers, the comments included herein do not reflect the views and opinions of Rigzone. All comments are subject to editorial review. Off-topic, inappropriate or insulting comments will be removed.