BLOG: Are Rigzone Readers For or Against the Rise in Renewables?
by Andreas Exarheas
|
Rigzone Staff
|
Thursday, January 25, 2018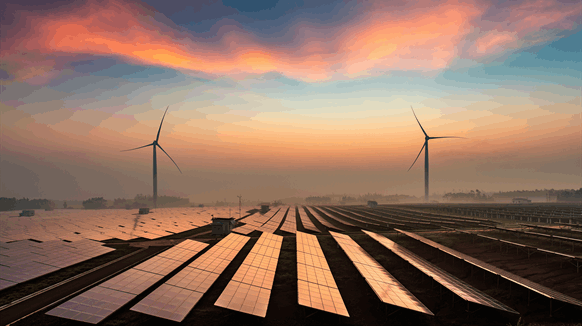 Are Rigzone readers for or against oil and gas companies strengthening investment in renewable energy?
Rigzone readers support the idea of oil and gas companies strengthening investment in renewable energy, according to a new poll on the social media platform Twitter.
How do you feel about oil and gas companies strengthening investment into renewable energy?

— Rigzone (@Rigzone) 19 January 2018
Forty-three percent of the 99 voters that took part in the survey were 'completely for' oil and gas firms boosting spending in green energy, with 38 percent describing the action as a 'necessary development'.
Just 19 percent of voters were against the idea, with 14 percent stating that oil and gas companies should stick to oil and gas developments and 5 percent stating they were 'completely against' any increases in renewable energy investment.
Oil and gas majors are due to strengthen investment in renewable energy and low carbon technology through 2018, according to a recent report from BMI Research.
Although oil and gas analysts at the organization admitted that capital allocated in this area will still be significantly below volumes committed to conventional business activity, they predicted that companies will increasingly look to allocate capital towards gaining market share in the sectors as the cost of renewable tech continues to drop and green policy momentum continues.
BMI analysts said this will manifest through mergers and acquisitions, as well as in-house research and development.
Several notable 'green' acquisitions by oil and gas majors have already taken place over the last few months.
For example, Total S.A purchased an indirect interest of 23 percent in French renewable energy company EREN RE S.A in September 2017, Statoil ASA acquired a 40 percent share in the construction-ready Apodi solar asset in Brazil in October 2017, and Royal Dutch Shell plc agreed to buy one of Europe's largest electric vehicle charging networks, NewMotion, in the same month, as well as a 43.86 percent stake in U.S. solar company Silicon Ranch Corporation in January this year. BP plc also decided to purchase a 43 percent stake in Europe's largest solar developer Lightsource in December 2017.
A number of companies are already working on in-house research and development projects too. Statoil, Total and Shell are currently involved in a partnership agreement to mature the development of carbon storage on the Norwegian Continental Shelf and Exxon Mobil Corporation is funding a broad portfolio of biofuels research programs.
In my opinion, oil and gas companies that boost investment in renewables are being smart. They're looking to future proof their businesses and comply with a global energy sector that's growing increasingly interested in green solutions. It may be a long time yet before renewables significantly erode the market share of oil and gas, but why not get in the game early?
Generated by readers, the comments included herein do not reflect the views and opinions of Rigzone. All comments are subject to editorial review. Off-topic, inappropriate or insulting comments will be removed.
MORE FROM THIS AUTHOR
Andreas Exarheas
Editor | Rigzone