Big Oil Gets Bigger
|
Wednesday, October 30, 2019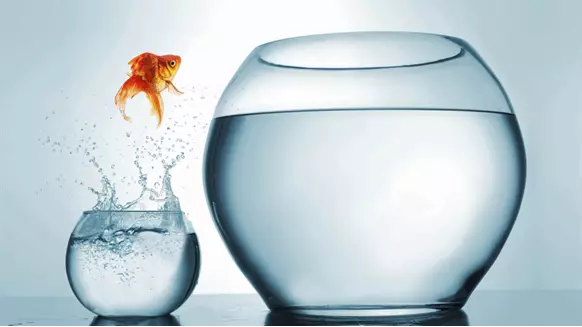 Big oil has gotten a lot bigger, according to Wood Mackenzie Chairman and Chief Analyst Simon Flowers.
Big oil has gotten bigger. A lot bigger.
That's what Simon Flowers, chairman and chief analyst at Wood Mackenzie, stated in his latest version of The Edge, a regular column published on the company's website.
"The majors have increased commercial reserves by 62 billion barrels of oil equivalent (proven and probable) through the downturn, equivalent to another BP and Chevron combined," Flowers said in the column.
"Our forecast for 2030 production for the seven companies is over six million boepd, or 40 percent higher today than it was in our 2014 view," he added.
In the column, Flowers asked Tom Ellacott, Wood Mackenzie's senior vice president, if the majors are chasing volume rather than value.
"No, far from it," was Ellacott's response.
"Cash generation is paramount – cost-cutting and productivity gains have driven cash flow breakevens down from $63 per barrel in 2015 to an average of just $40 per barrel today," Ellacott stated in the column.
"We've also seen a profound strategic shift with companies building resilience into portfolios … We'd say the majors aren't just bigger but are also in far better shape" Ellacott added.
Flowers also asked Ellacott if bigger means "less focused".
"No, the opposite," Ellacott stated in the column. "We're starting to see increasing portfolio concentration," he added.
Ellacott highlighted that the majors are focusing on asset types or geographies "where they have competitive strengths and competencies".
"The U.S. majors, for example, have significantly strengthened tight oil exposure. European Majors have used DROs, M&A and exploration to beef up advantaged positions in conventional plays," Ellacott stated.
The seven big oil companies comprise Equinor, Chevron, ExxonMobil, Eni, Shell, BP and Total, according to Wood Mackenzie.
Flowers first joined Wood Mackenzie in 1983. He has more than 20 years of experience across a breadth of commodities and sectors including oil and gas, utilities and mining, Wood Mackenzie's website states.
Ellacott has worked at Wood Mackenzie for more than 20 years. He recently led the analysis of over 40 companies in the corporate service, including all the majors, leading independents and the main Asian national oil companies.
To contact the author, email andreas.exarheas@rigzone.com
Generated by readers, the comments included herein do not reflect the views and opinions of Rigzone. All comments are subject to editorial review. Off-topic, inappropriate or insulting comments will be removed.