Biden Budget Proposes Elimination of Oil, Gas Tax Subsidies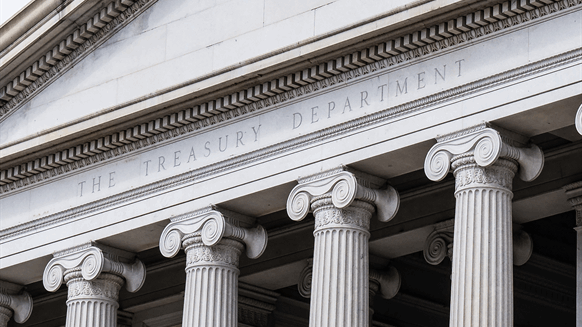 'The president is committed to ending tens of billions of dollars of federal tax subsidies for oil and gas companies'.
U.S. President Joe Biden's 2024 budget proposes to eliminate tax subsidies for oil and gas, a White House fact sheet has revealed.
"The president is committed to ending tens of billions of dollars of federal tax subsidies for oil and gas companies," the fact sheet noted.
"Even as they benefit from billions of dollars in special tax breaks, oil companies have failed to invest in production. In 2022, they realized record profits and cut their investment as a share of operating cash flows to the lowest levels in decade, while undertaking record stock buybacks that benefited executives and wealthy shareholders," the fact sheet added.
"The budget saves $31 billion by eliminating special tax treatment for oil and gas company investments, as well as other fossil fuel tax preferences," the fact sheet continued.
When asked to comment on the fact sheet, specifically the section on ending oil and gas tax subsidies, Lance West, the American Petroleum Institute's (API) Vice President of Federal Government Relations, told Rigzone, "the president's budget represents yet another example of contradictions in the administration's energy policymaking".
"The White House calls for increasing American oil and natural gas to meet consumer demands and then fails to issue leases and discourages future investment by proposing new discriminatory taxes," he added.
"The administration should be focused on enacting policies that continue delivering critical tax revenue for education and conservation programs while supplying secure, reliable, and affordable American energy," West said.
Rigzone has asked the U.S. Department of Energy (DOE) for comment on West's statement. At the time of writing, the DOE has not yet responded to Rigzone.
DOE Budget Request
In a statement posted on its website, the DOE noted that, in total, its 2024 budget request is $52 billion, "and makes critical, targeted investments in the American people that will promote greater prosperity and economic growth for decades to come".
The figure includes $375 million to complete approximately 46,000 low-income residential energy retrofits through the Weatherization Assistance Program (WAP), $8.8 billion for the Office of Science, $3.8 billion for DOE's Office of Energy Efficiency and Renewable Energy (EERE) "to spur development of innovative clean energy technologies", and $23.8 billion for the National Nuclear Security Administration (NNSA), the DOE outlined, adding that this was the largest request in NNSA history.
"President Biden's budget request reflects his unwavering commitment to building a clean energy future made in America and powered by American workers," U.S. Secretary of Energy Jennifer M. Granholm said in a DOE statement.
"The budget provides DOE critical resources to transform the President's historic clean energy investments and ambitious climate vision into reality - laying the foundation for an inclusive 21st century economy that lifts up communities everywhere while boldly facing the climate crisis head-on," Granholm added.
To contact the author, email andreas.exarheas@rigzone.com
What do you think? We'd love to hear from you, join the conversation on the Rigzone Energy Network.

The Rigzone Energy Network is a new social experience created for you and all energy professionals to Speak Up about our industry, share knowledge, connect with peers and industry insiders and engage in a professional community that will empower your career in energy.