Biden Admin Launches Oil and Gas Leasing Study
by Bloomberg
|
Jennifer A. Dlouhy
|
Tuesday, March 09, 2021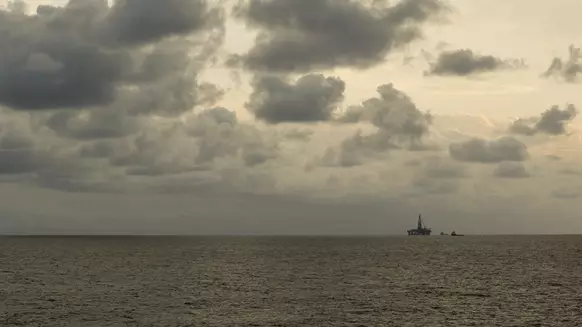 The review could chart the future of U.S. energy development for decades to come.
(Bloomberg) -- The Biden administration is beginning its comprehensive study of whether -- and how -- the U.S. government sells drilling rights on federal land and waters, a review that could chart the future of U.S. energy development for decades to come.
The Interior Department said it would hold a forum on leasing as it outlined its first formal steps on the review Tuesday, roughly six weeks after President Joe Biden ordered the agency to pause selling oil and gas leases. The move responds to appeals from both oil industry leaders and environmentalists who have pressed the administration for clarity on the leasing review.
"The federal oil and gas program is not serving the American public well. It's time to take a close look at how to best manage our nation's natural resources with current and future generations in mind," Laura Daniel-Davis, Interior's principal deputy assistant secretary for land and minerals management, said in an emailed release.
The goal, she said, is to "restore balance on America's lands and waters and to put our public lands' energy programs on a more sound and sustainable conservation, fiscal and climate footing."
The study is set to guide the Interior Department's decisions about selling leases on roughly a 10th of U.S. land and almost all of its coastal waters, including coveted oil-rich parcels in the Gulf of Mexico and in the western U.S. It also could dictate the conditions for any future lease sales, including new environmental safeguards, higher costs to buy tracts and limits on territory that is made available for leasing.
The Interior Department said it will hold a virtual forum on the future of leasing on March 25 to hear from industry representatives, environmental justice groups and natural resource advocates.
It is unclear how long the review could take; the Interior Department did not specify an exact timeline. A previous Interior Department examination of the federal coal leasing program that began under former President Barack Obama -- only to be ended under former President Donald Trump -- had been expected to take three years.
Biden's leasing pause was aimed at oil and gas and left out coal, the fossil fuel most widely blamed for climate change.
Conservationists have been seeking major changes in the government oil and gas program for years, warning that the current approach shortchanges taxpayers and means annual rental fees for some leased acres can cost less than a cup of coffee.
"The federal oil and gas leasing program needs serious reform if America is going to address climate change," said Drew Caputo, a vice president at Earthjustice. "Nearly 25% of this country's climate-cooking emissions come from fossil fuels pumped or mined from lands and waters that belong to all Americans. This is unsustainable."
About 22% of total U.S. crude supplies and 12% of U.S. natural gas came from federal lands and waters in 2019, according to the Energy Information Administration.
© 2021 Bloomberg L.P.
Generated by readers, the comments included herein do not reflect the views and opinions of Rigzone. All comments are subject to editorial review. Off-topic, inappropriate or insulting comments will be removed.