BHP Delivers Largest Bid in US Gulf of Mexico Lease Sale
|
Wednesday, August 21, 2019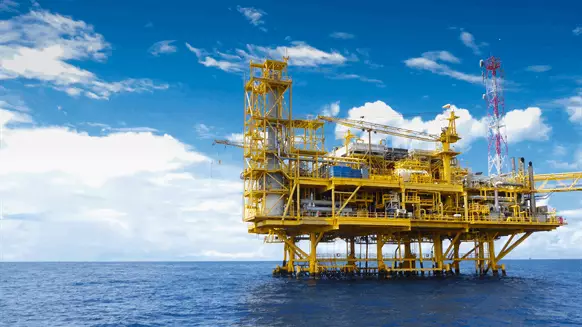 Lease Sale 253 generated almost $159.4 million in high bids for 151 tracts in the U.S. Gulf of Mexico.
A U.S. Gulf of Mexico lease sale held Wednesday morning yielded almost $159.4 million in high bids for 151 tracts, the U.S. Department of the Interior's Bureau of Ocean Energy Management (BOEM) reported.
Lease Sale 253, which was livestreamed from New Orleans, saw BHP deliver the largest bid of $22.5 million for the Green Canyon 124 block.
The top five companies based on the sum of their high bids are:
BHP | 20 high bids | $41.8 million
Anadarko Petroleum | 14 high bids | $23.4 million
Chevron Corp. | 17 high bids | $22.6 million
Equinor ASA | 23 high bids | $16.8 million
BP, plc | 21 high bids | $14.7 million
"We are excited about the results from today's lease sale, which show a continued upward trend for the year," said Andrea Travnicek, the Interior's deputy assistant secretary for land and minerals management. "The total from today's lease sale and the March sale is the highest since 2015 for high bids."
Aside from BHP's highest bid, Chevron and Royal Dutch Shell plc submitted the next highest bids at $6.7 million and $5.6 million, respectively.
The National Ocean Industries Association (NOIA) issued the following statement regarding what they referred to as "modest results" of the lease sale.
The results "reflect the cautiously optimistic attitude of an offshore industry still in recovery. While companies have improved the efficiency of their operations and rig rates and supply chain prices are more competitive, oil prices remain flat. Bidding activity today may reflect the slower than desired improvement in prices. There is also uncertainty surrounding pending regulatory actions such as financial assurance and fair market valuation."
The NOIA noted that deepwater and ultra-deepwater tracts drew high interest in this sale and shallow water tracts also proved to be attractive.
"Overall, today's sale demonstrates that the offshore oil and gas industry remains committed to the U.S. Gulf of Mexico, the NOIA stated. "Each newly leased block represents a chance for further exploration, development and economic and energy opportunity. The U.S. Gulf of Mexico will continue to be a vital part of America's economic and energy future."
A total of 27 companies participated in the lease sale.
To contact the author, email Valerie.Jones@Rigzone.com
Generated by readers, the comments included herein do not reflect the views and opinions of Rigzone. All comments are subject to editorial review. Off-topic, inappropriate or insulting comments will be removed.