BHGE Wins Louisiana LNG Project
|
Tuesday, August 20, 2019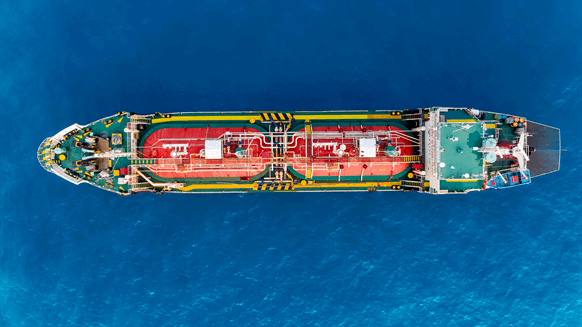 Earlier Tuesday, Venture Global noted that it had reached a favorable final investment decision and closed project financing.
Baker Hughes, a GE company (BHGE) reported Tuesday that it has won a contract and has been granted a notice to proceed on Venture Global LNG's Calcasieu Pass Project in southwestern Louisiana.
Earlier Tuesday, Venture Global noted that it had reached a favorable final investment decision and closed project financing for the Calcasieu Pass LNG facility and the associated TransCameron pipeline.
BHGE will supply the LNG liquefaction train system (LTS), power island system and field support services under the contract, the company noted in a written statement emailed to Rigzone. The Calcasieu Pass LTS will comprise 18 modularized compression trains across nine blocks and boast a total nameplate capacity of 10 million tonnes per annum (mtpa), according to the contract recipient.
Also, BHGE explained that the modularized system speeds installation and reduces construction and operational costs. The firm added the modules will be manufactured, assembled, tested and transported from BHGE plants in Italy.
"By providing innovative LNG technology solutions to projects such as Calcasieu Pass, BHGE is continuing to help unlock the potential of natural gas," Rod Christie, president and CEO of BHGE's Turbomachinery and Process Solutions unit, said on his company's behalf.
BHGE stated that it expects equipment deliveries to begin in the second half of 2020, adding that it will provide associated field support services to assist in the oversight, installation and commissioning of the supplied equipment. Moreover, the firm noted the Calcasieu Pass contracts are the first such deals awarded under a master equipment supply agreement through which it will provide 60 mtpa of standardized LNG production at Venture Global's Calcasieu Pass and Plaquemines LNG projects.
Shortly after clearing a crucial federal regulatory milestone, Venture Global began full-site construction of Calcasieu Pass in February of this year. In Tuesday's announcement, the firm noted that proceeds from the newly secured $7.1 billion – a combination of $1.3 billion in equity investment and $5.8 billion in debt – will fully fund the balance of construction and commissioning for the export facility.
Calcasieu Pass' equity investor is Stonepeak Infrastructure Partners. The project's lender group includes:
Banco Santander, S.A.
Bank of America, N.A.
Goldman Sachs Bank USA
Industrial & Commercial Bank of China Limited
ING Capital LLC
JPMorgan Chase Bank, N.A.
Mizuho Bank, Ltd.
Morgan Stanley Senior Funding, Inc.
Natixis
Nomura Securities International, Inc.
Royal Bank of Canada
Sumitomo Mitsui Banking Corp.
The Bank of Nova Scotia
"The closing of our financing is the culmination of years of hard work, and we want to sincerely thank our Venture Global team, our construction partners, our foundation customers, our lenders and advisors, Cameron Parish and our local partners in Louisiana," Venture Global LNG Co-CEOs Mike Sabel and Bob Pender said in a joint statement.
In December 2018, Rigzone reported that Kiewit is the engineering, procurement and construction contractor for Calcasieu Pass LNG. According to Venture Global, the project should reach its commercial operations date in 2022.
To contact the author, email mveazey@rigzone.com.
Generated by readers, the comments included herein do not reflect the views and opinions of Rigzone. All comments are subject to editorial review. Off-topic, inappropriate or insulting comments will be removed.