BHGE Ups Supply Deal with Louisiana LNG Developer
by Matthew V. Veazey
|
Rigzone Staff
|
Thursday, March 14, 2019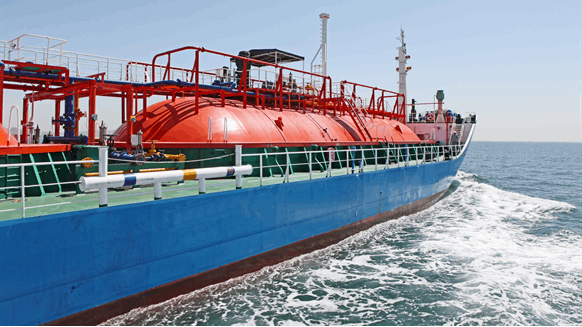 The developer of two LNG export projects in South Louisiana has increased the size of its process supply agreement with BHGE.
The Virginia-based firm developing two natural gas (LNG) export projects in South Louisiana has increased the size of its 2016 process equipment supply agreement with Baker Hughes, a GE company (BHGE).
Project developer Venture Global LNG, Inc. reported Thursday that the supply deal -- covering modular liquefaction trains and power generation and electrical distribution equipment – will allow it to supply 60 million tons per annum (mtpa) of standardized LNG production at its Calcasieu Pass and Plaquemines LNG facilities and expansion projects. The company added that the 60-mtpa figure hinges on customer demand.
"With this expanded 60 mtpa commitment from BHGE, we can grow our business to meet the increasing demand for our low-cost LNG from our international customers," according to a joint statement by Venture Global co-CEOs Bob Pender and Mike Sabel emailed to Rigzone. "Having fully contracted Calcasieu Pass and anticipating completion of Plaquemines LNG, we are pleased to announce this expansion to meet additional customer demand. We believe our model of mid-scale modular liquefaction is the future of low-cost LNG production."
Venture Global's website for the 10-mtpa Calcasieu Pass project, located Cameron Parish, La., states that the facility will include:
Nine 1.2-mtpa liquefaction blocks
Two 200,000-cubic meter full containment LNG storage tanks
A marine terminal capable of serving LNG carriers with up to 185,000 cubic meters of capacity
A lateral pipeline linked to interstate and intrastate natural gas pipelines
Rigzone reported last December that Venture Global awarded Kiewit the engineering, procurement and construction (EPC) contract for Calcasieu Pass. The company stated at the time that work should conclude in 2022. On Feb. 22 of this year, Bloomberg reported that groundbreaking on the $5 billion facility was about to start after Venture Global had secured a key final approval from the Federal Energy Regulatory Commission (FERC). Calcasieu Pass customers will include Shell, BP, Edison S.p.A., Galp, Repsol and PGNiG.
According to Venture Global, the 20-mtpa Plaquemines LNG project, located along the Mississippi River south of New Orleans, will include:
18 1.2-mtpa liquefaction blocks
Four 200,000-cubic meter LNG full containment LNG storage tanks with cryogenic pipeline connections to the liquefaction plant and berthing docks
Up to three marine loading berths capable of receiving up to 185,000-cubic-meter-capacity LNG carriers.
Venture Global anticipates receiving final FERC approval for Plaquemines LNG in August, with construction starting later this year.
Generated by readers, the comments included herein do not reflect the views and opinions of Rigzone. All comments are subject to editorial review. Off-topic, inappropriate or insulting comments will be removed.