BHGE CEO: Oil, Gas Industry Outlook 'A Lot Brighter' in 2018
|
Monday, January 29, 2018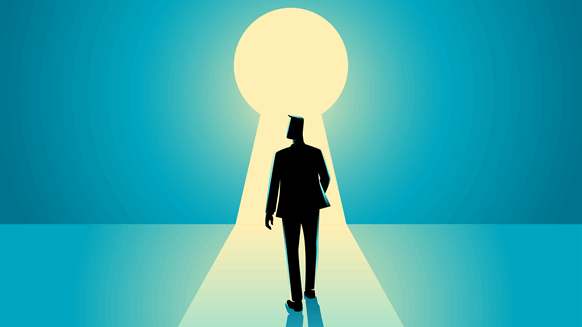 The outlook for the oil and gas industry is a lot brighter now than it was in 2017.
The oil and gas industry outlook in 2018 looks a lot brighter than last year, Lorenzo Simonelli, chairman and CEO of Baker Hughes, a GE company, has confirmed.
"In 2017, we started out the year with a bearish outlook. We had seen the downturn continue … and we were unsure what was lying ahead," Simonelli said in his welcome speech at the annual BHGE conference in Florence, Italy.
"As we ended 2017 we started to see supply and demand rebalance, and as we enter 2018, the outlook looks a lot brighter … people are starting to spend again," he added.
Despite these market improvements, Simonelli warned delegates that industry players still had work to do.
"Make no mistake about it, the world of energy has gone through a massive change and it's not going to go back … pricing dynamics have forever been altered. We cannot be lulled into thinking that the new cycle will make things all better," he said.
"We see some mega trends that are impacting us … that we're going to have to face together," he added.
The BHGE leader emphasized that one of these trends is a growing need to keep pace with the 'digital revolution'.
"The consumer tech world has now taken on the industrial tech world. It's moving at a pace we've never seen before. How do we innovate faster? How do we continue to change? How do we adapt? We have new players that are emerging, coming onto the scene, looking to seize their share of the industry," he said.
Another trend involves the global shift to lower carbon energy sources, according to Simonelli.
"We are being challenged with an environmental outlook; lower carbon transition. This industry has been plagued by being viewed as a pollutant, as dirty. We've got to confront that and radically change the view that people have," he stated.
Simonelli also highlighted the nature of productivity within the sector, labeling a drive towards efficiency as 'critical'.
"It's imperative that we continue to evolve," he said. "Our industry cannot go back as it was pre-crisis, we have to find a way in which to go forward."
In a separate presentation at the conference, Royal Dutch Shell plc's projects and technology director, Harry Brekelmans, supported the notion that the industry had to keep changing.
"When you glance at the recent results in the industry, you could argue that the re-birth is well on the way," Brekelmans said.
"I think this is just the beginning … as an industry, we need to build on our foundations, we have to continue to work together, and we have to change to be ready for the future," he added.
Renewed Industry Confidence
Following the oil price crash in 2014, a number of recent reports have emerged outlining renewed confidence in the oil and gas industry.
DNV GL's latest industry study, for example, showed an improved outlook for the oil and gas sector all around the world. Confidence in the industry had risen from 25 percent last year to 64 percent this year in Europe, with Latin America at 77 percent (46 percent in 2017), Asia Pacific at 57 percent (30 percent in 2017) and North America at 57 percent (49 percent in 2017).
A Rigzone survey carried out late last year revealed that the majority of North Sea oil and gas workers thought the region's oil market would improve in 2018 and oil and gas analysts at different organizations have also revealed positive updates over the last few months.
The oil price crash saw the value of Brent crude oil dip from over $100 per barrel in 2014 to under $29 per barrel in January 2016.
At the time of writing, Brent crude was sitting at just over $70 per barrel. Offering a brave prediction on the value of the commodity during a panel discussion at the BHGE event, Rapidan Energy Group CEO Bob McNally said he thought Brent could swing back 'well into the $100s' in the medium-term.
Generated by readers, the comments included herein do not reflect the views and opinions of Rigzone. All comments are subject to editorial review. Off-topic, inappropriate or insulting comments will be removed.