Basic Energy Exits Pressure Pumping Business
|
Thursday, December 12, 2019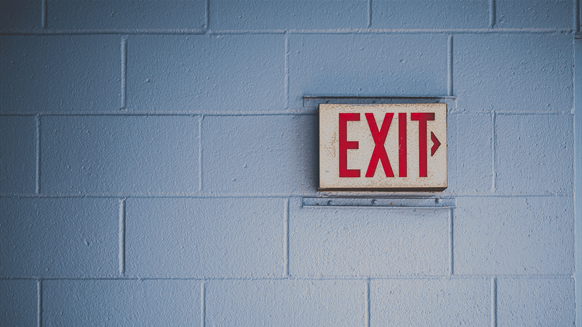 The company's pumping business lines remain in a structurally disadvantaged position, as they are its most capital-intensive businesses.
Basic Energy Services Inc. plans to sell its pumping services assets (not including coiled tubing) in multiple transactions for proceeds of about $30- to $45 million.
Despite repositioning and restructuring in the pumping business, workflow and pricing are still challenging, making the goal of positive free cash flow in the near- to medium-term difficult. According to the company, this sale should bolster its core remaining production-focused businesses of well servicing and water logistics. It will also fund the 2020 and 2021 capital budget of its Agua Libre business.
The company plans to complete all work currently in-process, after which it will stop its pumping and pumping-related services. Real estate and equipment will be sold in several transactions during Q4 2019 and Q1 2020. Basic's coiled tubing business is not expected to be impacted by the divestitures.
"While the overall energy service market remains highly competitive, we continue to see high value potential in our Agua Libre Midstream subsidiary; this business continues to outperform in this very challenging market," said Roe Patterson, president and CEO.
"With additional disposal barrels from 2019 growth capital expenditures, we expect the midstream business to contribute significantly to incremental margins in 2020….Given current market conditions and appetite for pumping and ancillary equipment, we believe our plan limits execution risk and allows for greater proceeds than under a going-concern valuation and sale scenario."
He added that the decision to exit the pumping services market was in no way a reflection on the employees that make up the pumping services team.
"Unfortunately, these pumping business lines currently remain in a structurally disadvantaged position, as they are our most capital-intensive businesses. These divestitures will also reduce our capital lease exposure and the company's total debt."
The company expects its cash balance to be approximately $5 million higher, excluding proceeds from the pumping asset sales, at the end of 2Q 2020. Without a marked recovery in oil prices, management expects 2020 revenues in its Well Servicing segment and remaining Completions & Remedial Services segment (which includes coiled tubing, snubbing, and rental and fishing tools) to be flat compared to 2019; the Water Logistics segment (which includes Agua Libre Midstream and fluid services) revenues should grow 5-10 percent YOY, accelerating as newer midstream projects come online, according to the company.
Basic's operations are managed regionally and are concentrated in major U.S. onshore oil-producing regions in Texas, New Mexico, Oklahoma, Arkansas, Kansas, Louisiana, Wyoming, North Dakota, California and Colorado. It has a significant presence in the Permian Basin, Powder River Basin, and the Bakken, Eagle Ford, and Denver-Julesburg shales.
To contact the author, email bertie.taylor@rigzone.com
Generated by readers, the comments included herein do not reflect the views and opinions of Rigzone. All comments are subject to editorial review. Off-topic, inappropriate or insulting comments will be removed.
RELATED COMPANIES
Company: Basic Energy Services, Inc.
more info