Barry Shuts in 69 Percent of GOM Oil Output
by Andreas Exarheas
|
Rigzone Staff
|
Monday, July 15, 2019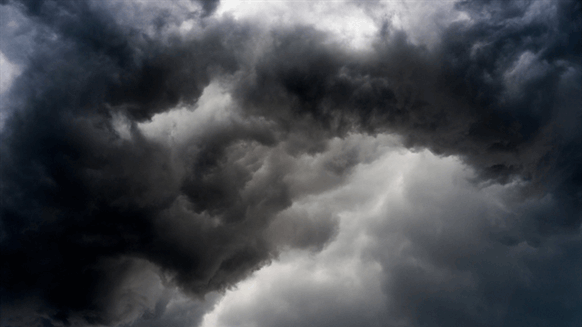 Approximately 69.08 percent of oil production in the Gulf of Mexico was shut in as of Monday due to Tropical Storm Barry.
Approximately 69.08 percent of oil production in the Gulf of Mexico (GOM) was shut in as of 11:30 a.m. CDT Monday due to Tropical Storm Barry.
That's according to estimates from the Bureau of Safety and Environmental Enforcement (BSEE), which were based on data from company reports. The figure equates to 1.31 million barrels of oil per day according to BSEE, which also estimated that around 60.58 percent of natural gas production in the region, or 1.68 billion cubic feet, had been shut in.
As of Monday, personnel had been evacuated from a total of 267 production platforms, or 39.9 percent of the 669 manned platforms in the GOM, BSEE highlighted. The organization also pointed out that personnel had been evacuated from 10 non-dynamically positioned DP rigs, equivalent to 47.6 percent of the 21 rigs of this type currently operating in the GOM.
"The team will continue to work with offshore operators and other state and federal agencies until operations return to normal and the storm is no longer a threat to Gulf of Mexico oil and gas activities," BSEE said in an organization statement on Sunday.
On July 14 at 8 a.m. PDT, Chevron revealed that it had begun to redeploy personnel and restore production at its Big Foot, Blind Faith, Genesis, Jack St. Malo, Petronius and Tahiti platforms that were shut-in as a result of Barry.
The company added that, at its onshore facilities, including in Pascagoula, Mississippi, and Pasadena, Texas, it was following its storm preparedness procedures and paying "close attention" to the forecast and track of the system.
Shell said yesterday that its offshore crews and assets had "weathered the storm well".
"However, we have shut in the Auger, Salsa and the Enchilada assets in the Gulf of Mexico and curtailed production in the Mars Corridor as a result of the effects of this storm," the company added.
"Downstream third-party facilities have experienced weather-related issues, including power loss, that are limiting, restricting or halting some or all of their operating capabilities. We continue to monitor and work with those third-party providers in order to resume normal production as soon as is safely possible," Shell continued.
Generated by readers, the comments included herein do not reflect the views and opinions of Rigzone. All comments are subject to editorial review. Off-topic, inappropriate or insulting comments will be removed.
MORE FROM THIS AUTHOR
Andreas Exarheas
Editor | Rigzone