Baker Hughes, C3.ai, Microsoft Team up to Boost Energy AI
|
Tuesday, November 19, 2019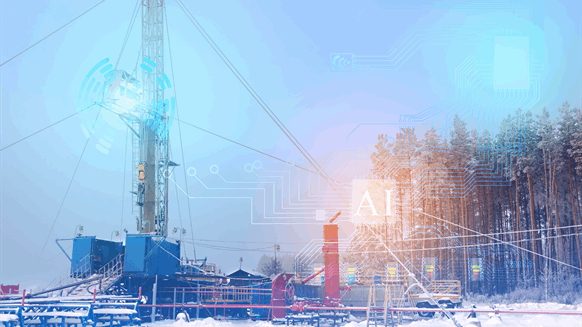 The JV will help customers adopt scalable AI solutions for the energy industry that promote safety, reliability, and sustainability.
Baker Hughes, C3.ai, and Microsoft Corp. are joining forces to bring enterprise artificial intelligence (AI) solutions to the energy industry on Microsoft Azure, a cloud computing platform.
"For the energy industry, this is a time of significant transformation, and forward-thinking companies are exploring how to leverage technology to make their operations cleaner, safer and more efficient," said Judson Althoff, EVP, Worldwide Commercial Business, Microsoft.
The joint venture will help customers streamline the adoption of scalable AI solutions for the energy industry that promote safety, reliability, and sustainability. It combines the tech expertise of Baker Hughes, C3.ai's established AI platform and applications, and the Microsoft Azure cloud computing platform. These solutions will help the industry tackle challenges across the entire value chain, from inventory optimization and energy management to predictive maintenance and process and equipment reliability, according to the companies.
"Shell supports the aim of this strategic alliance to improve efficiencies, increase safety, and reduce environmental impact through digital transformation, aligning seamlessly with our goals and ambitions," said Jay Crotts, Shell Group CIO. "Baker Hughes is one of our long-standing and valued partners in oilfield services and software development, and we use the C3.ai platform on Microsoft Azure to accelerate digital transformation across our business, helping to improve overall operations. The new technologies being developed will be critical as we all need to work together to reduce the net carbon footprint of the products and solutions that we put into society."
The solutions will also simplify the process of adopting AI capabilities for energy companies, starting with the shift of data management, storage, and compute onto Azure, through the development and enterprise-wide deployment of domain-specific AI applications built on the BHC3 AI Suite.
"We are witnessing a massive market shift as oil and gas businesses undergo enterprise-level digital transformation to improve efficiencies and increase safety, while simultaneously reducing environmental impact," said Thomas M. Siebel, CEO, C3.ai.
"With Microsoft's global reach and horizontal cloud platform, Baker Hughes's technology domain expertise, and C3.ai's industrial AI capabilities, organizations can rapidly improve core business operations and better serve customers with AI-enabled products and services. This strategic alliance is a complete game-changer for the industry."
To contact the author, email bertie.taylor@rigzone.com.
Generated by readers, the comments included herein do not reflect the views and opinions of Rigzone. All comments are subject to editorial review. Off-topic, inappropriate or insulting comments will be removed.