Australia Oil, Gas Needs to Urgently Fast Track Energy Super Basins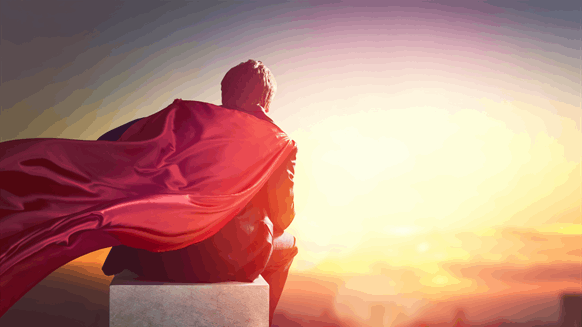 A super basin is an area where large hydrocarbon resources are co-located with the potential for plentiful clean electricity and large-scale carbon capture and storage.
Image by Choreograph via iStock
Australia's oil and gas industry needs to urgently fast-track the creation of energy super basins to provide a pathway to greater sustainability and cut emissions.
That's according to Anne Forbes, an Upstream Research Analyst at Wood Mackenzie (WoodMac), the company highlighted in a statement posted on its website, adding that a super basin is an area where large hydrocarbon resources are co-located with the potential for plentiful clean electricity and large-scale carbon capture and storage (CCS).
At the recent Australian Petroleum Production and Exploration Association (APPEA) Conference in Adelaide, Forbes said that development of super basins in Australia is possible in certain advantaged locations but added that it will be challenging in the prevailing economic conditions where additional costs can impact profit margins, the WoodMac statement pointed out.
Australia has among the highest CO2 intensity per barrel of oil equivalent of the major producing countries, coming in at an average 42 tons of CO2 per produced per thousand barrels of oil equivalent, according to the statement. This is caused mainly by the dominance of the liquefied natural gas (LNG) sector in Australia, which utilizes an energy-intensive liquefaction process, the WoodMac statement noted.
"As upstream becomes more entwined with low and no-carbon businesses, some serious questions are going to be asked of Australian operators," Forbes told delegates at the APPEA event, the statement highlighted.
"Turning Australia's vast deposits of disadvantaged gas into a better - and more resilient - investment opportunity is going to require collaboration across the whole energy spectrum, something that has historically rarely happened in the sector," Forbes added.
In the statement, WoodMac noted that global upstream super basins were originally defined as holding more than 10 billion barrels of oil equivalent of recoverable resource, of which more than five billion barrels of oil equivalent remains. Globally, more than 90 percent of current oil and gas production comes from around 40 super basins, WoodMac revealed.
APPEA Conference
In an APPEA Conference closing address speech sent to Rigzone on Thursday, APPEA Chief Executive Samantha McCulloch said, "we need to do more to educate the Australian public about what our industry does".
"That we provide reliable energy for Australian households and industries, supporting our transition to renewables. That we help to maintain Australia's strategic relationships with important regional trading partners by contributing to the region's energy security and energy transition. That we are literally the engine room of Australian manufacturing," McCulloch added in the speech.
"And that we are serious about playing our part in Australia's energy transition and the path to net zero. This is a story we need to tell better," the APPEA Chief Executive continued.
In the speech, McCulloch went on to note that, "as Australia moves towards decarbonizing our energy grid, households and industries, our industry is at the forefront of the challenge, and the opportunity, that this transition presents".
"APPEA will continue to work constructively with governments and oppositions around Australia to ensure that our industry operates in an environment that encourages investment in new gas supply and the technologies that will deliver our clean energy future," McCulloch said.
The APPEA Conference, which took place from May 15-18, describes itself as Australia's energy event run by the industry, for the industry. This year's theme was Lead, Shape, Innovate – Accelerating to Net Zero.
To contact the author, email andreas.exarheas@rigzone.com
Generated by readers, the comments included herein do not reflect the views and opinions of Rigzone. All comments are subject to editorial review. Off-topic, inappropriate or insulting comments will be removed.