Argentina Primed for Great Natural Gas Rise
|
Wednesday, October 16, 2019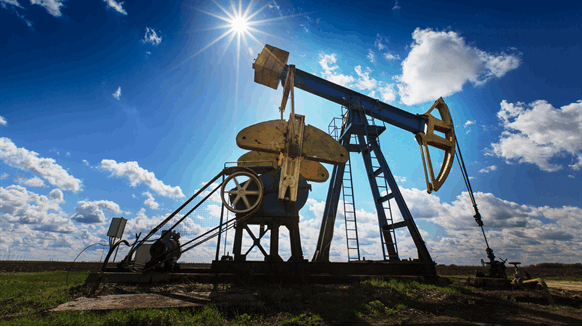 There are interesting opportunities for shale development in Argentina, and they're pretty promising for natural gas.
Argentina offers one of the more interesting opportunities for shale energy development, solid for oil but particularly promising for natural gas. Led by partially state-owned YPF, Chevron, ExxonMobil, Shell, and others helped grow gas production to nearly 4 Bcf/d in 2018, the highest level since 2010. Not long ago, it was assumed that output had peaked, falling from 4.3 Bcf/d in 2006 to 3.3 Bcf/d in 2014.
Such a gas rebound in recent years is made all the more impressive given the economic crisis that has engulfed the country. For example, domestic spending fell 3-4 percent in 2018 and is currently expected to drop another 7-8 percent this year. Since the beginning of last year, the peso is down 70 percent against the U.S. dollar, pushing yearly inflation above 50 percent. With the first round of the presidential election set for Oct. 27, the economic reforms begun by President Mauricio Macri are failing.
The basis of Argentina's shale development is the Vaca Muerta ("Dead Cow") formation located in the Neuquén Basin in northern Patagonia. Geologically comparable to the Eagle Ford shale in southern Texas, EIA puts Vaca Muerta's technically recoverable shale gas resources at 310 Tcf, or over 25 times more than Argentina's proven reserves. Interest should remain high since only 4-6 percent of acreage in the play has so far entered the development phase. Production in the Vaca Muerta is now ~1.2 Bcf/d.
Yet, a variety of challenges exist for a country looking to double or even triple its gas output. The government put a floor price on Vaca Muerta shale gas at $7.50 per MMBtu last year, which stressed budgets as production continued to climb. That forced a backtracking on some of the price supports, which upset the industry. Indeed, unpredictable price controls, overtaxing, water shortages, a lack of regulatory clarity, and short infrastructure are just a few realities that continue to block major shale development outside the free markets of the U.S. and Canada.
Further, a history of resource nationalism, which has become too commonplace in Latin America, remains a substantial obstacle. In early 2012, for instance, Argentina's energy industry was controlled by the Spanish giant Repsol, through its local subsidiary YPF. But by the end of the year, then-President Cristina Fernández de Kirchner's leftist government had nationalized the sector with a stroke of the pen, seizing control of YPF and giving pause to potential foreign investment.
Shale development in Argentina does enjoy broad political support, something that appears to be becoming less clear in the U.S. The Vaca Muerta has been a signature agenda item for President Macri. The left-wing opposition ticket of Alberto Fernández and Cristina Fernández de Kirchner though are also supportive. Just recently, the U.S. government's Overseas Private Investment Corporation approved $300 million in financing for Vista Oil and Gas Argentina, a small shale company operating in the Vaca Muerta.
With rising gas production, Argentina has even resumed piped shipments to neighboring Chile and Brazil. And the country had its first LNG export cargo on June 6. Leadership, however, must remain focused on domestic growth. Gas is now the global go-to fuel, and Argentina is no different. Importantly, Argentina still uses 15-20 percent more gas than it produces.
To illustrate, accounting for ~60 percent of total electricity, annual gas generation has boomed to nearly 90 TWh, a 65 percent jump from 2010. And with a yearly GDP per capita of just $10,700, Argentina is behind rival Brazil and also the global average. In other words, the next government must utilize more of its own energy for economic development. Helping a poor population get better access to a modern fuel like natural gas should be at the forefront.
Generated by readers, the comments included herein do not reflect the views and opinions of Rigzone. All comments are subject to editorial review. Off-topic, inappropriate or insulting comments will be removed.