Are Oil and Gas Professionals Worried About AI?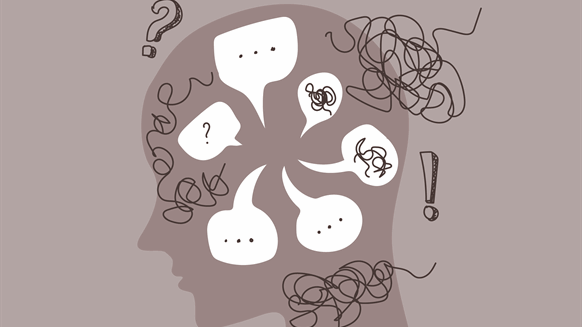 Representatives from HireStrong LLC, Piper-Morgan Search, Petroplan, and the Birmingham Group speak to Rigzone.
Image by agung fatria via iStock
For the most part, oil and gas professionals are not worried about artificial intelligence (AI).
That's according to Joshua May, the CEO and Technical Recruiting Consultant for HireStrong LLC, an affiliate of Sanford Rose Associates, who told Rigzone "it is a tool, just like email or a phone".
"AI will help make some jobs easier, some work easier, etc. but it cannot accomplish the true engineering tasks needed across the world," May said.
"There are too many variables and we will always need engineers and technically competent people to execute on the work and knowhow to fix a problem. AI is just a tool to make everyone else's lives a bit easier," he added.
Gladney B. Darroh, the founder and president of Houston based Piper-Morgan Search, said the "vibe" he's getting around the industry is that most professionals "are excited about AI's possibilities".
"They really believe it has strong potential to enhance the oil and gas industry's efforts to become more environmentally friendly in its existing businesses, and longer term its ability to pivot from fossil fuels to green energy because of AI's creativity and efficiencies," he told Rigzone.
"In the end oil and gas professionals are just as human as professionals in any other industry when a major unknown, like AI, is introduced - some will fear it; others will embrace it," he added.
"Most professionals are positive about AI and believe new technologies, new companies, and new jobs will be created as a result of this quantum leap in technology. Personally, I agree with them," Darroh continued.
Continuous Concern
Neil Bradshaw, Petroplan's EMEA Head of Permanent Recruitment, told Rigzone that "workers experience continuous concern regarding AI", adding that "it is common knowledge that technological evolution since the 1980s has displaced workers faster than it has created jobs".
"However, workers can take comfort by the fact that there are few oil and gas companies who have been able to implement technologies at the scale required, and recent research has shown that 70 percent of digitization projects have not run past pilot phase," Bradshaw said.
"The technologies do not always generate clear value, and if management are unable to see improvements, they are reluctant to commit to wide deployment. In addition, new technologies require new skills development, and changing long standing work practices, which requires people," he added.
"Subsequently value emerges as a combination of the technology and the people who manage it," Bradshaw continued.
AI Should be Embraced
Speaking to Rigzone, Brian Binke, the CEO of the Birmingham Group, another affiliate of Sanford Rose Associates, said AI "should be embraced by not only oil and gas professionals, but most work professionals because it can help optimize workflow, improve worker safety, and predict problems and issues in advance".
"I think people's biggest misconceptions about AI is that it's going to replace humans but that's not the case at all - AI is being used to get rid of the mundane day-to-day tasks so employees can focus on other parts of their job," Binke told Rigzone.
"I do not believe that AI is that it's going to replace humans in the oil and gas industry for a long, long time," he added.
Binke highlighted that he's seeing clients investing in technology that can analyze things like local conditions underground and the weather, which he noted requires continuous monitoring to ensure reliable and safe operations.
"AI is also being used in the oil and gas industry to inspect pipelines using drones equipped with thermal imaging, which helps in detecting any leaks," he said.
"There are also technologies that help predict any risks and run scenario plans for wellhead monitoring," Binke added.
To contact the author, email andreas.exarheas@rigzone.com
What do you think? We'd love to hear from you, join the conversation on the Rigzone Energy Network.

The Rigzone Energy Network is a new social experience created for you and all energy professionals to Speak Up about our industry, share knowledge, connect with peers and industry insiders and engage in a professional community that will empower your career in energy.