Are Investors Really Leaving Oil and Gas?
|
Friday, November 15, 2019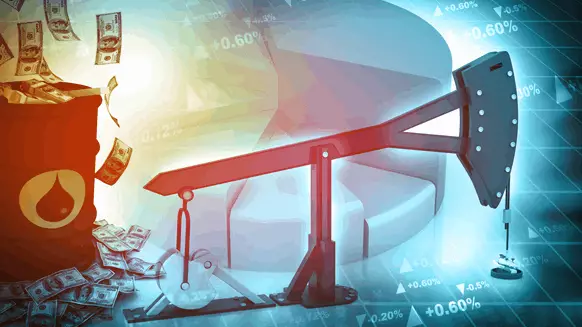 The reality is the oil and gas sector is way too big and diverse for major institutional investors to not incorporate.
There has been a growing push for universities and the investment community at-large to divest from publically traded oil and gas companies. Advocates for stronger climate change policies demand that investors embrace environmental-social-governance, or ESG. The overarching goal is to install "sustainable" investment by forcing the oil and gas industry to report how CO2 reduction laws and more natural disasters from climate change will impact business operations. But at the most extreme, these advocates insist that, since oil and gas are major contributors to rising CO2 levels and climate change, investments should simply not be made in the companies that produce and/or transport them.
For the industry itself, the obvious problem is that oil and gas are the very basis of their existence. Thus, the only way to fully comply with climate activists is to get out business entirely. The industry has mostly ignored calls for more climate disclosure, knowing full well that oil and gas are just too essential not to be produced. Activist shareholders, however, are growing more restless as more natural disasters get tied to climate change.
To be sure, the environmental and shareholder advocacy groups are not the only ones expressing concerns. Among others, private equity titan BlackRock and investment firm Vanguard Group have been backing climate change reporting standards for corporate transparency. As an investor-led coalition that represents $35 trillion in assets, Climate Action 100+ has led the pushback on oil and gas. The initiative is now calling for companies to be carbon neutral by 2050.
Pension funds, loan institutions, insurance companies and religious organizations are also calling for oil and gas divestment. Cities such as San Francisco and New York have gone so far as to sue the oil and gas companies for keeping investors "in the dark" on climate change's impact on their bottom line. And first-mover Norway's $1.1 trillion sovereign fund wants to set the example by divesting from companies solely dedicated to oil and gas E&P.
Yet make no mistake: oil and gas still overwhelm and supply nearly 65 percent of the world's energy. As economic growth ensues, demand for these essential commodities grows along with it. For example, since 1990, annual global oil consumption has been rising by an average of 1.2 million b/d, with annual gas use up 6.6 Bcf/d. Fund managers understand this, of course, and they are obligated to return maximum performance and portfolio flexibility for their clients. This is why most university endowment boards have essentially just been giving lip service to divestment protestors.
The oil and gas sector is a critical component of the world's financial markets. It is way too big and diverse for major institutional investors to not incorporate. To illustrate the problem for divestment advocates, a 2017 study by Prof. Daniel Fischel of the University of Chicago Law School found that a fossil fuel divestment policy would cost pensions nearly $5 trillion in losses over a 50-year timeframe due to reduced portfolio diversification.
The European-based oil and gas majors like BP and Shell face greater pressure from activists. Shell, for instance, was pushed to alter how senior management gets compensated, now tying it to emission reduction goals from operations. Further, the deep-pocketed international oil companies that they represent have the resources to diversify business into other more "sustainable" energy technologies, such as wind and solar power and electric transport.
In contrast, the smaller independent oil and gas producers and midstream players have less of a capacity to just "do something else." They are banking on the already proven: a lack of significant substitutes confirms the constant of new oil and gas demand. The fact is that a slowdown in incremental use is more related to poor economic growth than any sort of structural shift to other products.
The industry knows that predictions of absolute reductions in oil and gas usage even over the mid- and long-terms are still based on speculation instead of evidence. This is why the International Energy Agency estimates that the world needs approximately $1 trillion every year in new oil and gas investment to avoid price spikes as demand mounts. Although some will do it more quietly than others, these companies are sure to stay the course: more oil, more gas.
Generated by readers, the comments included herein do not reflect the views and opinions of Rigzone. All comments are subject to editorial review. Off-topic, inappropriate or insulting comments will be removed.