Aramco Signs Deals Worth Over $21B
|
Wednesday, February 26, 2020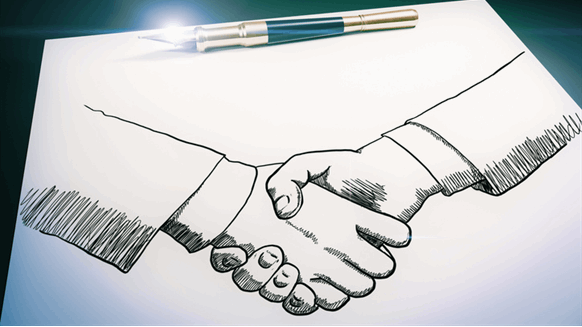 Saudi Aramco has signed 66 Memoranda of Understanding and strategic and commercial collaborations worth more than $21 billion.
Saudi Aramco has revealed that it has signed 66 Memoranda of Understanding (MoU) and strategic and commercial collaborations worth more than $21 billion.
Aramco noted that the deals were made with international partner companies and entities from 11 countries in several industrial and business segments across the Saudi Arabian energy sector.
The MoUs and commercial collaborations included the following companies and entities:
· Hyundai Heavy Industry
· Siemens
· Aasia Steel
· Oilfields Supply Center (OSC)
· Al-Khorayef Petroleum
· Mitsubishi Hitachi Power Systems
· Schneider Electric
· Honeywell
· Advanced Electronic Company (IT)
· XDM 3D Printing
· Shengong New Materials
· XINFOO
· Saudi Exports Development Authority
In addition to the MoUs, Aramco signed a joint venture agreement with Baker Hughes to establish a 50/50 non-metallic joint venture. The joint venture will be a multi-sectorial non-metallic investment platform designed to innovate, develop and manufacture composite materials for both oil and gas as well as non-oil and gas applications, according to Aramco.
Aramco describes itself as a leading producer of the energy and chemicals that drive global commerce and enhance the daily lives of people around the globe. The company manages the Saudi Arabia's proved reserves of 336.2 billion barrels of oil equivalent and employs 76,000 people, according to its website.
In October last year, Aramco revealed that it had entered into nine MoUs with "major" Russian companies including Gazprom Neft and PAO TMK. The value of the deals was not disclosed.
In October 2018, Aramco announced that it had signed 15 MoUs and strategic and commercial collaborations valued at more than $34 billion. Deals were made with companies including Total, Baker Hughes, Schlumberger and Halliburton.
"These collaborations reflect the range and ambition of Saudi Aramco's business interests, reinforcing its position as the world's preeminent energy and chemicals company," Saudi Aramco said in a company statement at the time.
To contact the author, email andreas.exarheas@rigzone.com
Generated by readers, the comments included herein do not reflect the views and opinions of Rigzone. All comments are subject to editorial review. Off-topic, inappropriate or insulting comments will be removed.