Aramco, DHL Ink Deal to Build Saudi Logistics Hub
|
Thursday, March 23, 2023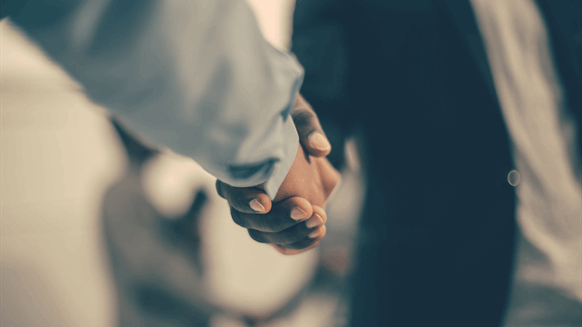 Saudi Arabian Oil Co and DHL Supply Chain have entered into an agreement.
Saudi Arabian Oil Co. (Aramco) and DHL Supply Chain have entered into an agreement creating a joint venture in Saudi Arabia to provide logistics services to energy and industrial companies, they said Monday.
The Procurement and Logistics Hub "would be the region's first such hub catering to customers in the industrial, energy, chemical and petrochemical sectors", a joint press release stated.
"Aramco's preeminent energy and industrial supply chain ecosystem and DHL's world-class logistics expertise are expected to enable the joint venture to add value in meeting customers' supply chain purchasing, warehouse and inventory management, transportation and reverse logistics needs", it said.
Targeted to be operational by 2025, the facility aims for "more sustainable supply chain, transport and warehousing solutions". It is planned to expand to the Middle East and North Africa (MENA).
The venture's formation needs to pass regulatory approvals and "other customary closing conditions", the companies said.
Amin H. Nasser, Aramco president and chief executive, said in the announcement: "We anticipate that it will not only advance the economic goals of our two companies but also accelerate growth across Saudi Arabia and the MENA region".
DHL Supply Chain chief executive Oscar de Bok commented: "Through it, DHL intends to foster its business operations and logistics networks throughout Saudi Arabia and the MENA region while expanding our industrial footprint".
DHL Supply Chain, part of Bonn city-headquartered Deutsche Post DHL Group, says on its website it "is the world's leading logistics company" with 1.818 billion parcels delivered per year.
The parent company, whose operations include freight transport, postal delivery and supply chain management, reported a $101.18-billion (EUR 94.4 billion) revenue for 2022, up 15.5 percent from the preceding year.
"The jump in revenue resulted entirely from the international business of the DHL divisions, despite the fact that global trade and e-commerce normalized in 2022 as expected with slowing momentum in the final quarter", Deutsche Post DHL Group said in a press release March 9.
To contact the author, email jov.onsat@gmail.com
Photo Credit: iStock.com/YurolaitsAlbert