Aramco Awards $18B in Deals for Oilfield Work
|
Thursday, August 08, 2019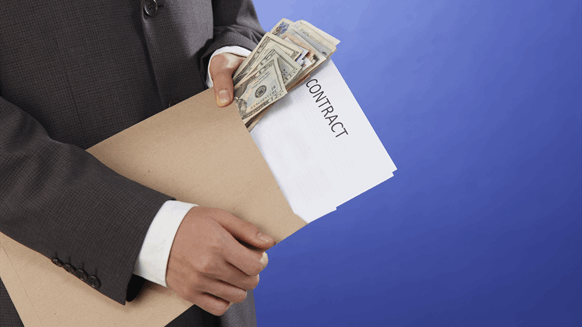 Of the 34 contracts awarded, half went to local contractors, which will create thousands of direct and indirect job opportunities.
In July, Saudi Arabia's national oil company Saudi Aramco announced contracts worth $18 billion to boost productive capacity of its Marjan and Berri offshore fields by 550,000 barrels a day of Arabian crude oil and 2.5 BSCF/D of natural gas. At the press event, Chief Executive Amin Nasser stated, "these two programs will significantly enhance Saudi Aramco's oil production and gas processing capabilities, both strengthening our position as the leading integrated energy supplier and meeting growing long-term demand for petroleum." He added that, "these investments will support our continued focus on employing best-in-class technologies, well completion, and reservoir management practices. It will enable Saudi Aramco to further reduce the carbon intensity of our crude oils, supporting our strategy of reducing emissions while providing energy to those who need it."
This investment will help Saudi Arabia to continue its Maximum Sustained Capacity at around 12 million barrels a day, although it currently produces just less than 10m b/d in line with December's OPEC -- including Russia -- agreement to limit output. Overall, OPEC's April output stood at 30.031 million b/d, reported Reuters in May.
Contractors
At least 90 companies were invited to bid for engineering, procurement and construction contracts worth $18 billion designed to boost capacity of the two offshore fields. Of the 34 contracts awarded, half went to local contractors, in line with the country's local content regulations, which will create thousands of direct and indirect job opportunities for Saudi nationals. An international array of foreign companies awarded contracts were revealed included, McDermott International Inc., Saipem SpA of Italy, Norway based Subsea 7 SA, Spain's Tecnicas Reunidas SA and China's Petroleum & Chemical Corp., India's Larsen & Toubro Ltd. and South Korea's Hyundai Engineering & Construction Co., of South Korea.
Contractors are required to help achieve Saudi Aramco's In-Kingdom Total Value Add Program (IKTVA) goals, which aim to increase the company's locally-sourced materials, equipment and services to 70 percent by 2021. Nevertheless, whether contractors will be able to meet this ambitious target from the Saudi citizenry of skilled and experienced talent in sufficient numbers is very much in doubt, as a new report by Koran Ferry, Salary Surge, has revealed a skills shortage throughout Saudi Arabia.
Marjan Increment Programme
The Marjan increment programme is designed to boost production by 300,000 barrels of Arabian Medium Crude Oil, processing of 2.5 BSCF/D of gas and produce an additional 360 MBCD of C2+NGL from the Marjan offshore oil field through an integrated development programme, encompassing a new offshore gas oil separation plant and twenty-four offshore oil, gas and water injection platforms. Onshore, the Tanajib oil facilities will be expanded alongside construction of a new gas plant which will include facilities for gas treatment and processing, NGL recovery and fractionation and gas compression. In addition the programme includes a new co-generation facility as well as a water desalination plant and associated new transfer pipelines.
Berri Increment Programme
Through the Berri increment programme, the company plans to add 250,000 barrels of Arabian Light Crude per day from the offshore oilfield after completion of a new gas oil separation plant in Abu Ali Island; the plant will have the capacity to process 500,000 barrels of Arabian Light Crude Oil per day. There will also be additional gas processing facilities at the East Coast Khursaniyah gas plant, designed to process 40,000 barrels of associated hydrocarbon condensate. Other development plans include a water injection facility, two drilling islands, 11 oil and water offshore platforms and 9 onshore oil production and water supply drill sites.
Meanwhile, many industry experts are wondering just how competitive the new output from this investment in the Marjan and Berri oilfields will be, as compared to American shale oil.