Appalachia Group Awards Contract for $3.4B Ethane Storage Hub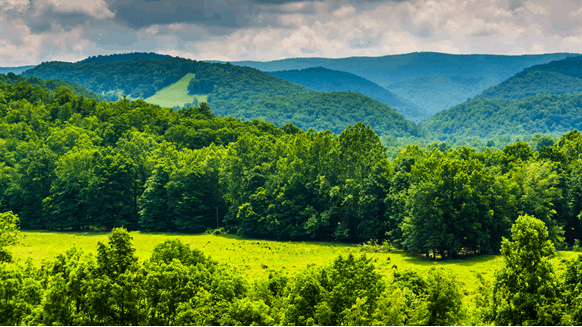 Parsons will conduct the Pre-FEED and FEED phases of the proposed infrastructure development.
A proposed multibillion-dollar regional storage complex for natural gas liquids sourced from the Marcellus, Utica and Rogersville shale plays this week moved one step closer to reality this week.
"ADG and Parsons form a unique and strong team," Steve Hedrick, CEO of Appalachia Development Group, LLC (ADG) told Rigzone after his organization announced Wednesday that it had named Parsons Corp. as its engineering, procurement and construction (EPC) partner for the buildout of the Appalachia Storage and Trading Hub (ASTH).
"We are driven by the greater vision of $36 billion in follow-on investment associated with this catalyst for development of the petrochemical industry in Appalachia," Hedrick added.
According to ADG, Parsons will initially focus on the pre-front end engineering design (FEED) and FEED stages including project management and execution planning. Subsequent phases would include constructing the $3.4 billion project and its long-term operation, the Charleston, W.Va.-based project sponsor stated.
The American Chemistry Council (ACC) has estimated that the ethane storage hub would act as a catalyst for more than $36 billion in follow-on petrochemicals investments and the creation of more than 100,000 long-term jobs, ADG reported. On January 3 of this year, ADG stated that its application for a $1.9 billion loan guarantee for ASTH from the U.S. Department of Energy (DOE) had advanced from the first to the second phase of DOE's review process.
"The Pre-FEED and FEED phases will support our Part II application to the DOE Title XVII Loan Guarantee Program," Hedrick explained. "From filing, approval of the Part II application can take from approximately six months to two years. Therefore, speculating on a timeline for future phases is premature."
As it pursues a DOE loan guarantee, ADG is also trying to secure $1.4 billion in private funding for the project.
"A complex array of investors are engaged, from private equity to investment banks to strategic investors whose own success in their sector is advantaged by the success of this catalyst for the development of the petrochemical industry," Hedrick said.
"Parsons is honored to have been selected by ADG as a partner on this critically important project that will ultimately support the economic and energy security needs of so many communities and citizens, including economic revitalization of the Ohio River Valley states," Carey Smith, president of Parsons' federal business unit, said in Wednesday's announcement.
A 2017 Appalachian Oil and Natural Gas Research Consortium study provides more details about the ASTH proposal.
Generated by readers, the comments included herein do not reflect the views and opinions of Rigzone. All comments are subject to editorial review. Off-topic, inappropriate or insulting comments will be removed.