API: US Producers, Refiners Made History Last Month
by Matthew V. Veazey
|
Rigzone Staff
|
Thursday, July 19, 2018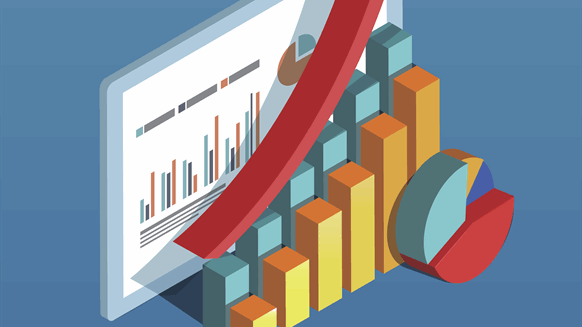 Domestic crude oil, NGL production hit unprecedented levels in June 2018, according to API.
U.S. production of crude oil and natural gas liquids (NGL) hit unprecedented levels in June 2018, the American Petroleum Institute (API) reported Thursday.
"Record production U.S. crude oil and natural gas liquids last month highlighted the strength of our nation's energy renaissance," API Chief Economist Dean Foreman said in a written statement heralding figures from API's Monthly Statistical Report for June.
According to API, crude oil production hit 10.7 million barrels per day (MMbpd) in June and NGL production reached 4.2 MMbpd during the same period. Foreman noted that domestic oil production has supplied all of the growth in global demand so far in 2018 and has helped to compensate for production losses among some OPEC member nations.
"With continued increases in drilling activity, the U.S. is poised for further production increases in natural gas and oil," Foreman said.
API noted that milestones for June included:
U.S. petroleum demand for the year-to-date was the strongest it's been in 11 years.
Refinery throughput in the U.S. hit a new record of 18 MMbpd.
Thanks to that record refinery throughput, U.S. crude inventories remained steady and accumulated refinery product stocks "more than offset" the drawdown in crude oil inventories.
"Solid economic and energy market fundamentals" are supporting the 20.6 MMbpd U.S. petroleum demand – the strongest such level since 2007.
Foreman did, however, include a note of caution in his comments by referencing recent actions on international trade by the Trump administration.
"Unfortunately, increasing tariffs on steel and other components that are vital to our industry's infrastructure and operations have emerged as a key challenge," Foreman noted. "For the energy renaissance to continue, the U.S. natural gas and oil industry critically needs policies that advance energy infrastructure around the country as well as the access of U.S. energy to global markets."
To review the Monthly Statistical Report for June, visit API's website.
Generated by readers, the comments included herein do not reflect the views and opinions of Rigzone. All comments are subject to editorial review. Off-topic, inappropriate or insulting comments will be removed.
RELATED COMPANIES
Company: American Petroleum Institute (API)
more info
MORE FROM THIS AUTHOR
Matthew V. Veazey
Senior Editor | Rigzone