API Panel Member: Voluntary Methane Program Forthcoming
|
Friday, October 06, 2017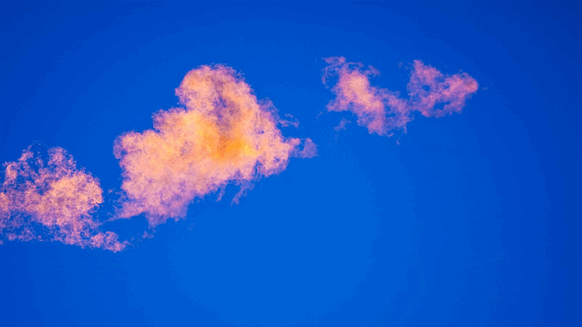 Shell exec who sits on API panel discusses voluntary program.
The Upstream Committee of the American Petroleum Institute (API) will soon unveil a voluntary program through which onshore natural gas producers can reduce methane emissions from their operations, a member of the panel told Rigzone earlier this week.
"We already have critical-mass industry involvement to move forward with the voluntary program so that is encouraging news," Greg Guidry, Shell's Unconventionals Executive Vice President, told Rigzone on the sidelines of Energy Dialogues LLC's North American Gas Forum this week in Washington, D.C.
Members of API's Upstream Committee "are getting very, very close" to finalizing the voluntary methane emissions reduction program, Guidry said. He said that a formal announcement of the program should be made this fall and that the "aim is to operationalize it in early 2018."
Guidry also noted that forging an agreement among producers on the methane-reduction front is an achievement in itself.
"It's great to see the membership coming together and coalescing and doing something in a voluntary position while we continue to work on influencing and kind of reshaping some of the prior administration's regulatory proposals," Guidry said.
Less Unity Elsewhere
The U.S. Department of the Interior's Bureau of Land Management (BLM) this week proposed temporarily suspending or delaying some requirements in its "Waste Prevention, Production Subject to Royalties, and Resource Conservation" final rule – also known as the "Venting and Flaring Rule" – until Jan. 17, 2019. BLM had published the final rule in the waning days of the Obama administration after the November 2016 presidential election.
"The BLM is currently reviewing the 2016 final rule and wants to avoid imposing temporary or permanent compliance costs on operators for requirements that may be rescinded or significantly revised in the near future," BLM stated in its Federal Register announcement of the proposal, which is open for public comment until Nov. 6, 2017.
API applauded the BLM's proposal to suspend or delay some provisions of the Venting and Flaring Rule.
"We welcome BLM's efforts to get this right and encourage the agency to develop an achievable rule in the months ahead that serves to prevent waste and conserve resources while encouraging energy production on federal lands," API Upstream and Industry Operations Group Director Erik Milito said in a written statement.
"While the BLM's authority in this area is limited, we are taking action through innovation and technology advancements in our operations to successfully capture and reduce methane emissions, the main component of natural gas," added Milito.
In its response to the BLM move, API also noted that methane emissions from U.S. natural gas systems are already decreasing as gas production goes up. Moreover, API has cited an Environmental Resources Management analysis predicting that the Obama-era BLM final rule could lead to a sharp reduction in the number of natural gas wells on federal lands.
The State of California, the Sierra Club and other plaintiffs were less pleased with the Trump administration's efforts to delay or suspend parts of the Venting and Flaring Rule. They sought to strike down the proposed delay of the final rule in federal court. On Wednesday, the U.S. District Court for the Northern District of California granted the plaintiffs' request.
Does this legal development nix the BLM proposal? No, says Houston-based attorney Scott Janoe, Environmental Chair with the global law firm Baker Botts L.L.P. In fact, he pointed out that there are two different proposals affecting the compliance dates of the BLM Venting and Flaring Rule.
"The first one was issued on June 15, 2017, and postponed the compliance date for certain provisions of the rule from Jan. 17, 2018, until Jan. 17, 2019," explained Janoe, noting this "705 postponement" falls under the authority of Section 705 of the Administrative Procedure Act.
1
2
View Full Article
Generated by readers, the comments included herein do not reflect the views and opinions of Rigzone. All comments are subject to editorial review. Off-topic, inappropriate or insulting comments will be removed.