Apache Bets Big on Permian Gas Liquids
by Bloomberg
|
Rachel Adams-Heard
|
Tuesday, May 14, 2019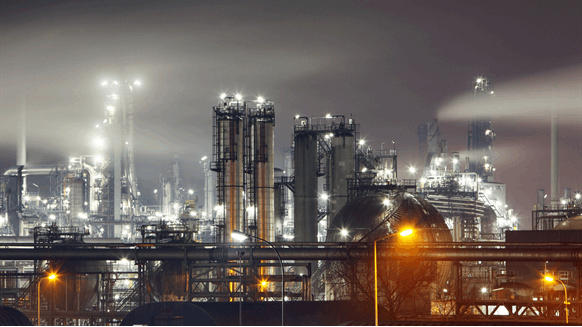 Apache is standing by its gas liquids projections for the Alpine High in the Permian Basin.
(Bloomberg) -- A ride through the Permian Basin's little-drilled southwest corner looks a bit like the rest of the shale patch. Mesquite dots the dry landscape, and bumpy oilfield roads link well sites to the main highways.
But there are a couple of big differences: The drilling rights to about 300,000 acres in the field belong to a single company, Houston-based Apache Corp. And unlike in much of the Permian, the underlying rock here is far richer in natural gas than it is in oil. Welcome to the Alpine High.
These two factors are shifting the focus for one of America's oldest oil producers in its flagship discovery. After falling oil prices at the end of 2018 forced Apache to cut its budget, the company temporarily stopped its hunt for oil in parts of the field. In the meantime, it's opening three plants to process the profusion of natural gas it's found into more marketable propane and butane.
The natural gas liquids "do add value," said Ryan Luther, a senior research associate for RS Energy Group Inc. Still, that value is only about 40 percent that of a barrel of oil. "I wouldn't ascribe a terrible amount of value to the Alpine High relative to their other assets," he said.
In September 2016, Apache said it had made an "immense" find in the Alpine High, with the promise of at least 3 billion barrels of oil in place in two of the five formations. Apache Chief Executive Officer John Christmann described the play as being like a "giant onion," with the company learning more and more about the discovery as it peeled back each subsequent layer.
But initial tests for crude haven't shown as prolific a result as seen elsewhere in the Permian, and Apache now talks about crude oil being a byproduct of its natural gas at a time when other drillers can't get rid of the fuel fast enough.
That's spurring worry among some investors that Apache may be hanging on to an iffy asset at a time when larger companies might be considering acquisitions in the wake of the bidding war over Anadarko Petroleum Corp. While several central Permian players have found their way onto short lists of expected takeout targets, Apache has been largely absent.
"A lot of Permian-focused investors are looking for very fast growth," Luther said, though he added that could change as oil majors like Exxon Mobil Corp. and Royal Dutch Shell Plc look to increase the proportion of natural gas in their portfolio.
"The benefits of Apache's bet on Alpine High remain to be seen," said Devin McDermott, an analyst at Morgan Stanley who has a sell rating on the stock. "The play remains in its early days, and the long-term outlook is uncertain."
Despite the skepticism, Apache says it stands by its projections for the Alpine High and that tapping the play's full potential will take time.
"Investors do not yet have an appreciation for the potential cash flow generation from the liquids play at Alpine High," Gary Clark, Apache's vice president of investor relations, said in an email. "Evaluation of the oil play at Alpine High will continue to evolve, but our view of 3 billion barrels of associated oil in place in just the Woodford and Barnett remains unchanged," he said, referring to two of the formations.
The initial view was that the Alpine High would be more oily, said Bloomberg Intelligence analyst Vincent Piazza.
With Apache looking to squeeze revenue out of selling natural gas liquids, "realizations" should see an uplift, Piazza said, but the challenge is in finding "an appropriate market, export or otherwise." In the meantime, Apache's competitors are increasing their exposure to oil.
Alex Fitch, an analyst at Harris Associates, which manages $118 billion and holds a 5.2 percent stake in Apache, said the company has enough assets outside the Alpine High that it could theoretically sell off a bulk of the acreage and simply refocus its attention to shale plays in the U.S. that are considered tried and true.
1
2
View Full Article
Generated by readers, the comments included herein do not reflect the views and opinions of Rigzone. All comments are subject to editorial review. Off-topic, inappropriate or insulting comments will be removed.