Apache and Total Hit Oil Pay Offshore Suriname
|
Tuesday, January 07, 2020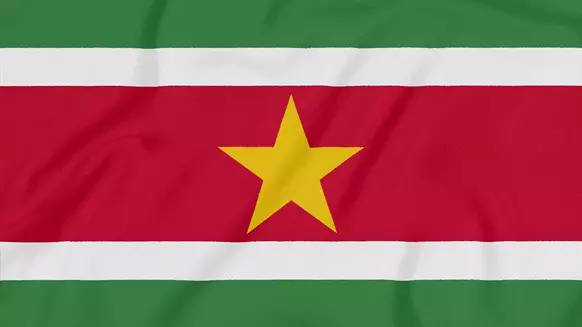 Apache and Total on Tuesday reported a significant oil discovery on Block 58 offshore Suriname - and adjacent to Guyana's Stabroek Block.
Apache Corp. and Total. S.A. reported Tuesday that they have made a significant oil discovery at the Maka Central-1 well on Block 58 offshore Suriname – and adjacent to neighboring Guyana's Stabroek Block.
In a joint written statement the companies, which each own a 50-percent interest in the well, noted that Maka Central-1 encountered 240 feet (73 meters) of oil pay and 164 feet (50 meters) of light oil and gas condensate pay. The Noble Sam Croft drillship drilled the Apache-operated well, and the discovery owners stated that appraisal drilling is underway.
"We are very pleased with results from Maka Central-1," commented Apache CEO and President John J. Christmann. "The well proves a working hydrocarbon system in the first two play types within Block 58 and confirms our geological model with oil and condensate in the shallower zones and oil in deeper zones. Preliminary formation evaluation data indicates the potential for prolific oil wells. Additionally, the size of the stratigraphic feature, as defined by 3-D seismic imaging, suggests a substantial resource."
Hydrocarbons in Maka Central-1 exist in multiple stacked targets in the upper Cretaceous-aged Campanian and Santonian intervals, Apache and Total continued. The firms stated the shallower Campanian interval contains 164 feet of net hydrocarbon-bearing reservoir, with preliminary fluid samples and test results showing light oil and gas condensate with API gravities ranging from 40 to 60 degrees. They added the deeper Santonian interval holds 240 feet of net oil-bearing reservoir, with preliminary fluid samples and tests showing API oil gravities from 35 to 45 degrees.
Apache and Total stated that Maka Central-1 also targeted a third interval – the Turonian – that they describe as a geologic analogue to offshore West Africa oil discoveries. Before the well reached the Turonian, it encountered significantly over-pressured oil-bearing reservoirs in the lower Santonian, they noted. The firms added that drilling subsequently concluded at approximately 20,670 feet (6,300 meters) but that future drilling will test the Turonian interval.
"Block 58 comprises 1.4 million acres and offers significant potential beyond the discovery at Maka Central," stated Christmann. "We have identified at least seven distinct play types and more than 50 prospects within the thermally mature play fairway. In partnership with Total, we look forward to advancing both exploration and development of discoveries on the block."
Apache and Total noted the Sam Croft drillship will drill the next Block 58 wells, beginning with the Sapakara West prospect. They stated the Sapakara West-1 well – approximately 12 miles (20 kilometers) southeast of Maka Central – will test oil-prone upper Cretaceous targets in the Campanian and Santonian intervals. Operatorship of the 50/50 joint venture will transfer from Apache to Total after a third exploration well has been completed, Total reported in a separate written statement Tuesday.
As a Bloomberg article posted to Rigzone early last month states, analysts had greeted earlier reports of Apache's Block 58 results with skepticism. On Dec. 23, Total reported that it had agreed to acquire a 50-percent working interest and operatorship in Block 58. On Tuesday the company stated that Maka Central-1 is "on trend with the prolific discoveries" made by other companies in the nearby Stabroek Block offshore Guyana.
"We are very pleased with this first significant oil discovery, made just after our entry into Block 58," concluded Kevin McLachlan, Total's senior vice president for exploration. "The result is very encouraging and proves the extension of the prolific world-class Guyana Cretaceous oil play into Suriname waters. We are optimistic about the large remaining potential of the area still to be discovered and will test several other prospects on the same block."
To contact the author, email mveazey@rigzone.com.
Generated by readers, the comments included herein do not reflect the views and opinions of Rigzone. All comments are subject to editorial review. Off-topic, inappropriate or insulting comments will be removed.