Another Gulf Coast LNG Project Hits Milestone
|
Tuesday, December 10, 2019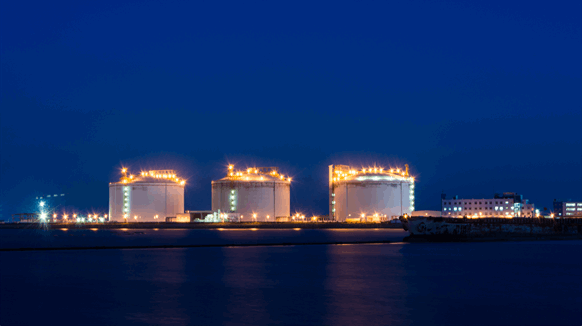 Train 1 of Freeport LNG has begun commercial operations.
One week after announcing a milestone on a Louisiana liquefied natural gas (LNG) export project, McDermott International, Inc. on Monday reported progress on another major liquefaction terminal project in neighboring Texas.
Train 1 of the Freeport LNG project has begun commercial operation, McDermott noted in a written statement emailed to Rigzone. A joint venture of McDermott, Chiyoda International Corp. and Zachry Group constructed the train.
"The past few months have brought significant accomplishments for Train 1 of the Freeport LNG project – starting with introduction of feed gas in July, first liquid in August, shipment of first cargo in September and now commercial operation," commented Mark Coscio, McDermott's senior vice president for North, Central and South America. "Congratulations to the joint venture project team whose commitment to safety and quality has remained strong throughout the project."
Train 1 is the first of three trains that Zachry, McDermott and Chiyoda are working on at Freeport LNG, located on Quintana Island near Freeport, Texas. According to McDermott, the Zachry-led joint venture's project scope includes three pre-treatment trains, a liquefaction facility with three trains, a second loading berth and a 165,000-cubic-meter full-containment LNG storage tank. McDermott added that trains 2 and 3 are on track to meet previously announced schedules, with first liquid from Train 2 achieved on Dec. 6, 2019, and initial LNG production from Train 3 expected during the first quarter of 2020.
In a separate written statement Monday, Freeport LNG noted that commercial operations for Train 2 should begin next month and for Train 3 in May. The company expects the three trains to produce more than 15 million tons per annum of LNG.
"This is a significant milestone for Freeport LNG and we now look forward to commencing commercial operations of Trains 2 and 3," stated Michael Smith, Freeport LNG's founder, chairman and CEO.
Freeport LNG also expects to make a final investment decision on a fourth liquefaction train during the first quarter of 2020. Adding a Train 4 would make Freeport LNG the world's eighth-largest LNG facility, the company contends.
In May of this year, Freeport LNG named KBR, Inc. the preferred bidder for the Train 4 engineering, procurement, construction and commissioning contract.
To contact the author, email mveazey@rigzone.com.
Generated by readers, the comments included herein do not reflect the views and opinions of Rigzone. All comments are subject to editorial review. Off-topic, inappropriate or insulting comments will be removed.