Analysts React to Saudi Oil Attack
by Andreas Exarheas
|
Rigzone Staff
|
Monday, September 16, 2019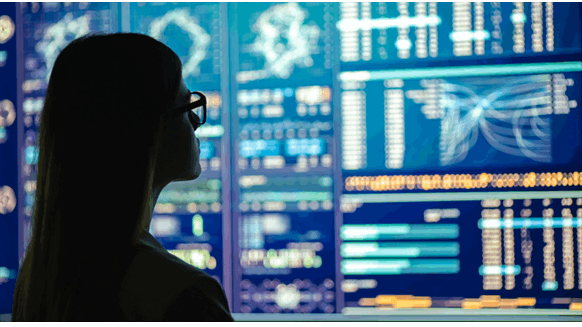 Analysts have their say on the development.
The recent attack on Saudi Arabian oil infrastructure will prove a headache for oil markets.
That's according to Torbjorn Soltvedt, principal MENA analyst at Verisk Maplecroft, who highlighted the "difficulty" in accurately pricing in the attack. Soltvedt noted that this difficulty "owes a lot" to the lack of clarity over how extensive the disruption to supply will be and "owes even more" to the fact that no one knows how Saudi Arabia will respond.
"On the geopolitical front, the ball is squarely in Saudi Arabia's court. Over the last four months, Saudi Arabia's response to attacks against its tankers and pipeline infrastructure has been remarkably muted," Soltvedt said in a statement sent to Rigzone on Monday.
"But Sunday's attack marks a massive escalation both in terms of scale and impact; more than half of Saudi Arabia's crude oil production has been shut in," he added.
"This time, it's not a question of 'if' Saudi Arabia will respond but 'how and 'when'," the Verisk Maplecroft representative added.
In a research note sent to Rigzone on Sunday evening, Jason Gammel, an equity analyst at investment bank Jefferies, drew attention to regional relations.
"The risk of wider conflict in the regions, including a Saudi or U.S. response, will likely raise the political risk premium on crude prices by $5-10 per barrel," Gammel stated in the note.
"In a worst-case scenario that resulted in a shutdown of oil transport through the Straits of Hormuz, oil prices could push through $100 per barrel. We think this outcome is highly unlikely however, not least because important Iranian allies like the Chinese would be hit hard," he added.
Bullish Reaction Likely Limited
According to Bjornar Tonhaugen, head of oil market research at Rystad Energy, the bullish reaction in oil prices following the Saudi attack will likely be limited by the country's "vast quantities of crude in storage". This is estimated to equal "roughly 26 days of current crude exports", Tonhaugen highlighted.
The Rystad Energy representative added, however, that in a scenario where the damages result in a longer duration of the 5.7 million barrels per day production shut-in, "say for 10 days or more", the situation for Saudi Arabian crude flows to the market "will be critical" as there are limits globally to the volume of export replacement barrels.
"Strategic Petroleum Reserves in the OECD countries would then be called upon. The United States stands as one of the few countries that would be able to increase exports in the short term," he added.
"We believe U.S. crude exports could potentially be increased by about 1 million barrels per day, from 3 million to 4 million barrels per day, if prices allow for higher utilization of the current crude exports capacity," Tonhaugen continued.
"Other countries with available capacity to increase exports by a few hundred thousand barrels per day each include UAE, Russia, Kuwait and Iraq," Tonhaugen said.
Wood Mackenzie research director Vima Jayabalan said Saudi Arabia has enough reserves to cover the shortfall over the next week, but added that if the outage extends, "then filling the gap with the right type of crude quality could be a challenge".
1
2
View Full Article
Generated by readers, the comments included herein do not reflect the views and opinions of Rigzone. All comments are subject to editorial review. Off-topic, inappropriate or insulting comments will be removed.
MORE FROM THIS AUTHOR
Andreas Exarheas
Editor | Rigzone