Anadarko to Sell Delaware and DJ Midstream Assets
by Matthew V. Veazey
|
Rigzone Staff
|
Thursday, November 08, 2018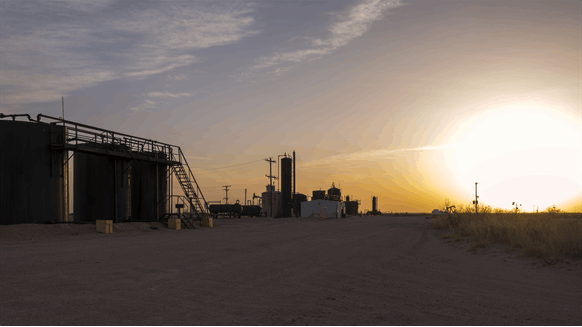 Under the $4.015 billion deal, Anadarko will receive $2.0075 billion in cash and the balance in new Western Gas equity.
Anadarko Petroleum Corp. reported Thursday that it plans to sell "substantially all of its remaining midstream assets" to Western Gas Partners, LP (WES). Under the $4.015 billion deal, Anadarko will receive $2.0075 billion in cash and the balance in new Western Gas equity.
In addition, Anadarko stated that WES will merge with Western Gas Equity Partners, LP (WGP) to create a simplified midstream structure. WGP will own 98 percent of WES and Anadarko will hold the remaining 2 percent, WGP and WES noted in a separate statement.
Anadarko also reported that it will maintain operating control of the master limited partnership through 55.5 percent formal ownership of the combined entity. It formed WES in 2008 and on Thursday pointed out that the midstream assets are primarily in the Delaware Basin of West Texas and the DJ Basin in northeastern Colorado.
"As a result of this transaction, we are now one of the largest midstream service providers in the U.S.," according to Western Gas Chief Operating Officer Gennifer Kelly. "The significantly accretive acquisition of virtually all of Anadarko's midstream assets perfectly complements our Delaware and DJ natural gas infrastructure by adding overlapping oil and produced water gathering and disposal assets. Our enhanced ability to offer integrated midstream services will provide meaningful additional competitive advantages and economies of scale in each basin."
Western Gas stated that the assets, as of Sept. 28, include:
Approximately 530 miles of crude oil gathering and approximately 190,000 barrels per day (bpd) of stabilization in the Delaware Basin
Roughly 620 miles of produced water gathering and 505,000 bpd of disposal in the Delaware Basin
50 percent non-operated equity interest in each of two Delaware Basin gas processing plants with 325 million cubic feet per day of gross capacity
Approximately 280 miles of crude oil gathering and roughly 155,000 bpd of stabilization in the DJ Basin
20 percent non-operated equity interest in Saddlehorn Pipeline
15 percent non-operated equity interest in Panola Pipeline
"The transactions we announced today will transform the Western Gas franchise, and put it on a new, stronger footing for continued success in the future," remarked Western Gas CEO Benjamin Fink. "We have executed these transactions at a time when we are realizing strong organic cash flow growth and expanding distribution coverage. This step serves to strengthen our already considerable competitive advantages via a lower cost of equity and a clean, simple capital structure."
"The size of this asset sale, along with the clear benefits of the simplification transaction, highlights the tremendous value of Anadarko's midstream business," Al Walker, Anadarko's chairman, president and CEO, stated. "This will enhance the read-through value of Anadarko's midstream ownership through increased liquidity and a less complex structure. Further, it supports our durable strategy of returning value to Anadarko's shareholders, as we expect to continue prioritizing the use of cash and free cash flow to repurchase shares, reduce debt and increase the dividend over time."
Pending regulatory approvals and other conditions, the asset sale and merger should close in the first quarter of 2019.
Generated by readers, the comments included herein do not reflect the views and opinions of Rigzone. All comments are subject to editorial review. Off-topic, inappropriate or insulting comments will be removed.
RELATED COMPANIES