Anadarko, Chevron, Oxy and EOG Open School in Permian
by Valerie Jones
|
Rigzone Staff
|
Monday, April 29, 2019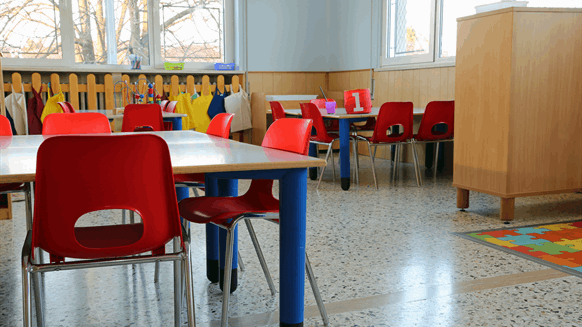 Four West Texas Energy companies collaborated to open a school in Midland to help alleviate child care challenges in the Permian.
While drilling activity in the Permian has been booming for quite a while now, child care challenges in Midland and Odessa have been just as present.
Anadarko Petroleum Company, Chevron U.S.A., EOG Resources and Occidental – all which do substantial business in the Permian – have collaborated to help alleviate this challenge.
The companies, along with Primrose Schools, sponsored the Primrose School of Midland, a 14,200-square-foot building serving children ages 6 weeks to 5 years old and offering afterschool care for children in kindergarten through fifth grade.
The school officially opened April 15.
Here are snippets of what each company had to say regarding the school's opening:
"As we look to the future of the energy industry, we know Midland-based employees will continue to play a key role in driving the long-term success of the Permian and Delaware Basin. We want top-notch talent to see Midland as a career destination, and by providing premier early education and care, we reinforce that commitment…" said Chad McAllaster, Anadarko's vice president of development for Delaware Basin.
"Not only does this child care center help our employees who deliver strong results for Chevron, the Permian and the country, but it will also help to prepare our next generation of West Texans…" said Chevron U.S.A.'s general manager operations, mid-continent business unit, Don Puckett.
"Wherever our employees live and work, we want them to have access to quality child care and educational opportunities. The opening of Primrose School of Midland at Westridge helps ensure this quality of life," said Jeff Leitzell, EOG Resources' vice president and general manager, Midland.
"We take care of our employees who live, work and raise their families here. Our people are our most valuable asset, and to continue to grow and thrive in Midland, we will strive to support the quality education and child care programs working parents need," said Mark Grommesh, Occidental's president and general manager, Permian Resources, Midland Basin and senior executive, Midland Area.
Generated by readers, the comments included herein do not reflect the views and opinions of Rigzone. All comments are subject to editorial review. Off-topic, inappropriate or insulting comments will be removed.
MORE FROM THIS AUTHOR
Valerie Jones
Senior Editor | Rigzone