An Upstream Comeback with Less Splash but More Cash?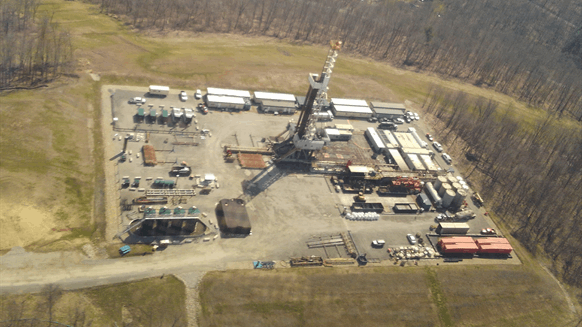 Capital spending with free cash flow, rather than debt, is a hallmark of the 'new normal.'
A cursory search of Rigzone's news articles from the past year using the term "recovery" suggests that the upstream sector is making a comeback. A sampling of titles among search results include encouraging phrases such as "Seismic Market Recovery," "'Bigger Projects Are Coming'" and "Stepping Up Activity." Moreover, Rigzone's recently released Ideal Employer Survey has observed a year-on-year improvement in oil and gas industry sentiment.
In the interest of balance, however, those who frequently track oil and gas industry news may see another, less-inspiring term: "New Normal."
According to Andrew Slaughter, executive director of the Deloitte Center for Energy Solutions, the latter term denotes a more cautious upstream recovery.
"In the years prior to the oil price collapse in late-2014, in general, upstream operators invested capital and scaled operations with the expectation that oil prices at or above $100 would be sustained," recalled Slaughter. "The extended downturn was thus a deep shock to assumptions, financial stability, employment and activity levels across the business."
Evidence of a pre-2014-style upstream recovery with robust capital spending and hiring has been lacking in the current expansion. As Slaughter observes, characteristics of today's more conservative growth trend include:
Greater focus on financial discipline among upstream operators
Financing capital programs with free cash flow rather than incurring new debt
Focusing portfolios on regions and plays that allow companies to be highly efficient, low-cost operators
Sustaining cost reduction programs achieved during the downturn by moving to structurally lower-cost operations
Accelerating efforts to deploy digital technologies in the field to increase productivity, reliability, safety and speed of response
What could a "new normal" recovery entail from an upstream employment perspective?
Because the oilfield services sector experienced the most severe loss of employment during the downturn, Slaughter believes it could be the first oil and gas segment to reflect an employment gain from increased upstream activity.
"However, the recovery may be more limited by a more measured return of activity levels, compared to the accelerated ramp up between 2009 and 2014," Slaughter cautioned, attributing the muted comeback to more efficient, less labor-intensive operations.
Slaughter was quick to add that one should keep the broader notion of a "new normal" in perspective.
"In its entire history the oil business has been subject to cycles of price and activity," he said. "With that perspective, the longevity of any set of 'new normal' conditions is highly uncertain."
Ideal Employers in the 'New Normal'
Although the upstream employment picture has changed markedly in recent years, for many oil and gas companies remain desirable places to work. Through its 2018 Ideal Employer Survey, Rigzone has gauged which upstream companies enjoy the highest regard among oil and gas professionals. In all, 6,621 survey participants from 2,990 different companies in more than 100 countries selected their favorite upstream employers. Individuals completing the survey, which Rigzone conducted from June to November 2017, responded to a variety of questions given market conditions.
What follows is a countdown of the Top 10 highest-scoring upstream companies, ranked by people who actually work in the upstream sector. Note that all figures reflect the most recent information that Rigzone was able to obtain from publicly available sources such as company websites and annual reports.
10. Transocean
Entering Rigzone's Top 10 Upstream list for the latest Ideal Employer Survey is Transocean Ltd., one of the world's leading offshore drilling contractors.
Transocean wholly or partially owns and operates 47 mobile offshore drilling units. Its fleet comprises 27 ultra-deepwater floaters, 12 harsh environment floaters, two deepwater floaters and six midwater floaters. Also, the Steinhausen, Switzerland-headquartered company reports that two ultra-deepwater drillships are under construction or under contract to be constructed. Moreover, the company operates two high-specification jackups that were under drilling contracts when they were sold; it will continue to operate these rigs until completion or replacement of the contracts.
Jeremy D. Thigpen serves as president and CEO of the approximately 4,900-employee company.
1
2
3
View Full Article
Generated by readers, the comments included herein do not reflect the views and opinions of Rigzone. All comments are subject to editorial review. Off-topic, inappropriate or insulting comments will be removed.